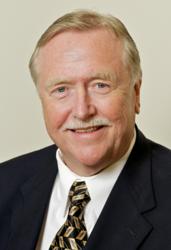 Blues central is iconic in Alaska, and after 47 years in successful operation, is considered one of the premier establishments for music and concerts, dancing, food and drinks
Anchorage, Alaska (PRWEB) January 11, 2012
Long time restaurateur and former Anchorage CHARR president Frank Dahl has announced his intent to sell Blues Central at the Chef's Inn as he transitions into other business interests including public relations.
"Blues central is iconic in Alaska, and after 47 years in successful operation, is considered one of the premier establishments for music and concerts, dancing, food and drinks," said Dahl.
"The photos on the walls of the club, some almost five decades old, depict the rich and colorful history of the Chef's Inn and Anchorage, while newer photos side-by-side indicate how popular Blues Central has become with artists ranging from B.B. King, Bo Diddley and Taj Mahal, to John Lee Hooker Jr. and Jim Belushi making appearances in Anchorage at the famous annual "Blues on the Green" festival promoted and sponsored by Blues Central," added Dahl.
Dahl, an Alaska State Legislature citation recipient for stellar service and business operations in Alaska, has owned or facilitated the opening of over 30 establishments throughout Alaska and in the Midwest and is co-founder of the Anchorage Cabaret, Hotel, Restaurant & Retailers Association (CHARR). Dahl is a partner in a public relations firm in Anchorage and active in community service and philanthropy.
"I'm looking for someone who is passionate about the hospitality business. The building and liquor license, and steady flow of regulars, and the limited amount of licenses and locations available in the metropolitan footprint of Anchorage should make consideration of buying the establishment even more intriguing," noted Dahl.
Blues Central at the Chef's Inn is located at 825 West Northern Lights Boulevard in Anchorage, centrally situated for lunch and after work and weekend nightlife diversions. Blues Central's popularity is also heightened by a diverse and celebrated menu of old school recipes such as French dip, chicken fried steak and blackened halibut.
"It's been a long, successful ride, and I will miss the club dearly, but those interested in buying will be rewarded just the same as the spirit of Blues Central at the Chef's Inn flourishes and customers keep coming back for the great music, food and ambiance," said Dahl.
###