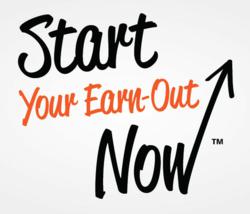 (PRWEB) January 13, 2012
Start Your Earn-Out Now (SYEON) has been launched by the Rufus Partnership to ensure Australian business owners achieve a successful sale when 95% of businesses either can't sell, or sell for less than they're worth.
SYEON uses a unique hands-on approach,which involves the Rufus Partnership working with you in your business to implement a process that delivers a solution to maximise sale value.
The process positions a business for sale, whether this sale is by choice or forced and, when combined with correct timing, aims to ensure the business is part of the 5% minority which actually achieves maximum value.
"There is a lot of fantasy around the business selling process, with owners often believing their business is worth a lot more than it actually is," says Simon Clatworthy, Executive Director of the Rufus Partnership."Often this is due to extrapolated or assumed value estimates, but it is also to do with an unfriendly economic climate."
Mr Clatworthy says supply in the Australian market is overflowing, with over 1 million businesses set to be on the market by 2016; but demand is decreasing, with only 65,000 businesses estimated to have been sold in 2010.
"It's a simple yet harrowing situation," he said. "Baby boomers are retiring, maternity leave is up and the next generation, Gen Y, have limited interest in buying - they all want to step out on their own and create their own empire."
Mr Clatworthy also points towards the fact that most businesses are not ready for their owner to leave, further exacerbating the difficulty of their sale, and require the owner to slowly withdraw from the business, or 'earn-out'.
"If people want to sell their business and maximise its value then they absolutely have to start the earn-out process now."
The earn-out process is suitable for all business types and takes up to 6 years to maximise value. This sounds like a long time but you want to allow 2 – 3 years to get sale ready, 6 – 12 months to sell and then a further 2 – 3 years to work out the post sale performance period.
Simon Clatworthy is an MBA and Chartered Accountant who has held senior management and advisory positions in a number of high profile finance groups in Australia and New Zealand.
You can find out more about Start Your Earn-Out Now by visiting the website at http://www.startyourearnoutnow.com.au or contacting the Rufus Partnership on 1300 995 981 or http://www.therufus.com.au.
http://www.startyourearnoutnow.com.au
Level 4, QVB Chambers, 143 York Street, Sydney NSW
1300 995 981
Contact: Simon Clatworthy
Phone: 0421 599 616
Email: simon(at)therufus(dot)com(dot)au
# # #