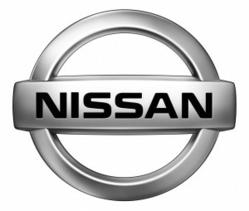 Lawrence, Kansas (PRWEB) January 15, 2012
Briggs Nissan Lawrence- one of the leading Nissan dealers in Lawrence, KS is very excited to announce that big things will be coming from Nissan in the coming years, starting with the recent return of Nissan to the North American International Auto Show in Detroit. Nissan returned to the show after a few years hiatus and debuted its Pathfinder concept and all-electric e-NV200 concept. Briggs Nissan Lawrence anticipates the release of these two vehicles and the big things coming from Nissan.
With the recent debuts of two new concept cars from Nissan, they are proving that they are moving forward after a strong 2011 year. CEO of Nissan, Carlos Ghosn is very excited about the future and was pleased with the past years sales.
"The fact that we are returning today to the Detroit motor show means that we are on the offensive, Ghosn said.
With 2012 just beginning and Nissan already debuting two concepts, they are off to a good start. The four-wheel drive Pathfinder will feature Nissan's Continuously Variable Transmission and is expected to provide a 25 percent increase in fuel economy when the vehicle goes on sale in the fall of 2012.
The new e-NV200 concept is a small compact van and will target businesses and families. Production on this vehicle will not begin until 2014.
Briggs Nissan Lawrence is excited for the things to come from Nissan in the coming year and future. They have a large selection of Nissan cars in Lawrence, KS and many used cars in Lawrence as well. For more information on Nissan vehicles stop by Briggs Nissan Lawrence or visit http://www.briggsnissanlawrence.com.
###