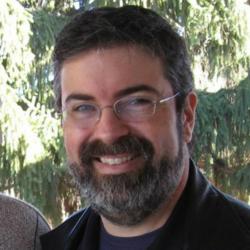 The hiring of Rick furthers our ability to offer experienced SEO services to our clients. He brings a unique perspective on SEO to the company and I am extremely excited to have him join the team
Clifton Park, NY (PRWEB) January 17, 2012
Internet Marketing Ninjas (IMN) is pleased to announce the hiring of Rick DeJarnette, former SEO blogger for the Bing Webmaster Center blog, as a Senior SEO Specialist. Rick will be contributing to the Internet Marketing Ninjas blog, conducting site reviews for clients and serving as an experienced, internal SEO resource for the team. CEO and Founder Jim Boykin states, "The hiring of Rick furthers our ability to offer experienced SEO services to our clients. He brings a unique perspective on SEO to the company and I am extremely excited to have him join the team"
Rick DeJarnette's background includes authoring and managing the official Bing Webmaster Center blog for two years, then moving on to serve as an in-house SEO consultant for the Bing content vertical teams (such as Bing Travel, Bing Shopping, etc.). Rick also has his own site, The SEO Ace, and is a monthly columnist on Search Engine Land. Rick is thrilled at the opportunity to work with Jim Boykin and his highly regarded SEO Ninja team. "Jim Boykin's experience and success in this business is undeniable. He is a thought leader, an industry icon, and a very successful businessman. I am both excited and humbled to be a member of his team."
As part of the recent re-branding and expansion of SEO services, Boykin has prioritized hiring experienced, knowledgeable, and respected people in the SEO industry. This move reflects his commitment to in-house training and providing customers with top-quality professional services and exceptional business value.
In addition to the already successful link building service, the business expansion includes website optimization services such as site design, social media marketing, content development, local search marketing, and much more. This rapid growth reflects Jim's philosophy of a holistic approach to Internet marketing. "A truly great internet marketing campaign takes more than just one service; it's using many different services to support each other. Our goal is to be a one-stop shop for our clients. Whatever it's going to take to make a website succeed, we can do that."
About Internet Marketing Ninjas
Headquartered in Clifton Park, New York, Internet Marketing Ninjas (IMN) offers a full-line of tools and Internet marketing services proven to increase Internet visibility and overall business profitability.
Since launching his company in 1999, Jim Boykin has earned a number of industry awards, including Search Engine Journal's "Best Link Building Blog" for 2006 and 2007. Boykin also was one of Capital District Business Review's "40 Under 40" for 2009.
Internet Marketing Ninjas currently serves more than 100 clients and employs nearly 100 SEO ninjas. The company is still hiring and is expected to continue to grow steadily over the next several years. IMN is currently among the top five Internet marketing firms in the nation. Internet Marketing Ninjas is excited to continue to redefine SEO and Internet marketing. Learn more about Internet Marketing Ninjas at http://www.internetmarketingninjas.com.
###