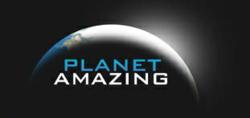 Cribbing can destroy a horse's gums and lips and cause infection.
(PRWEB) January 13, 2012
The results of a premier horse farm's work with scientists to find a natural cure for horse cribbing have been released to the public. BitterLicks is the name of the all-natural horse cribbing solution now available, and Roland Frasier of Planet Amazing says that originally the liquid was just for private use. "This fantastic discovery was used at a private luxury horse farm as an all-natural treatment for horse cribbing. The results were so successful that we decided to make it available to the public."
"Cribbing can destroy a horse's gums and lips and cause infection, and can greatly destroy the value of the horse and not to mention, vandalize your barn," Mr. Frasier says. "You've probably tried ointments or even muzzles just to find that the horse goes right back to his old cribbing habit. Wood chewing describes primarily a destructive behavior or habit where horses will chew and destroy wood. Cribbing is a behavior where the horse will actually bear down with the teeth on the wood or other fixed object and draw air in; it can include the destruction of wood as well."
The new horse cribbing product is sold as a liquid. It is applied on wood and causes horses to reject any biting or chewing because of the bitter taste. BitterLicks Horse Cribbing Solution is available at Amazon.com and through some equine stores.
About Planet Amazing
PlanetAmazing.com is the premier manufacturer and distributor of a wide range of organic and inorganic "GRAS" solutions that anyone…no matter their experience…can use to eliminate real everyday problems.
###