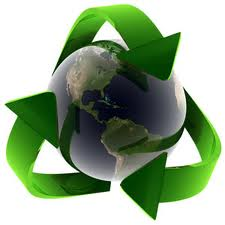 Ecology & Environment @ ScienceIndex.com
(PRWEB) January 15, 2012
ScienceIndex.com is a Web 2.0 sciences social network established in 1998 to index the very latest news, headlines, references and resources from science journals, books and websites worldwide. The site covers news in all fields of biology, business, chemistry, engineering, geography, health, mathematics and society. ScienceIndex.com currently contains over 1.3 million stories distributed among 75 categories. Over 75,000 users monitor nearly 8,200 journals covering the broad spectrum of sciences. They share circa 2,500 new articles every day. Since new science content is discovered in real-time, the delay between original publication and appearance at ScienceIndex.com is no more than two days.
ScienceIndex.com's Biology Category covers life and living organisms, including their structure, function, growth, origin, evolution, and distribution. Besides Ecology and Environment it's ten subsections include Agriculture, Forestry, Anatomy, Biotechnology, Genetics, Microbiology, Physiology and Zoology. This category currently contains 76,679 stories partly derived from 400 science journals publishing in these two disciplines.
ScienceIndex.com's Ecology Sciences Category deals with the relationships between organisms and their environments. It currently contains nearly 12,500 articles partly deriving from over 70 scientific ecology journals. The latest additions include an article analyzing vegetation, phenological patterns and chorological affinities in Wadi Qena of the Eastern Desert of Egypt. The authors provide an analysis of the floristic composition, life forms, phenology, chorological spectrum and analysis of the vegetation in the deltaic part of Wadi Qena. Their chorological analysis revealed that Saharo-Arabian and the Sudano-Zambezian chorotypes constitute the main bulk of the total flora of the studied area. The majority of the perennial species behave similarly to each other in their phenology, and usually perennials sprout at the end of February, become leafy in March, flower in April and produce fruits between April and July. The authors classify three main vegetation groups based on the classification of the dominant vegetation. Canonical correspondence analysis reveals that magnesium, potassium and pH were the most significant soil variables. In another recently included article the authors studied the practice of choice and inter-organizational management for determining environmental and social responsibility in supply chains. The article is based on the general concern for the state of the environment sets requirements on strategies developed by companies to curb environmental and social impacts of their activities. The authors employ two fields of research, Global Value Chain analysis and Supply Chain Management, for analyzing the practise of corporate responsibility in the supply chain. They conclude that responsibility in the supply chain can be exercised through choice and through inter-organizational management. They discuss the role of certification schemes in this context and provide recommendations for future research.
ScienceIndex.com's Environmental Sciences Category covers the external physical conditions affecting growth, development, and survival of organisms, and their management. One recent article in this category proofs that fine-scale spatial heterogeneity and incoming seed diversity additively determine plant establishment. Plant establishment is critical for community assembly, but mechanisms regulating establishment can be obscured by co-varying influences of incoming seed diversity and fine-scale spatial environmental heterogeneity. The authors determined that community density in a high-stress environment increased with both fine-scale spatial heterogeneity and added seed diversity. These effects were, however, independent of each other, and impacts of heterogeneity were stronger than those of seed diversity. Their results indicate that heterogeneity promotes density indirectly, through downstream effects of enhanced establishment diversity such as facilitation. Their findings confirm establishment-stage interrelationships among biodiversity, density and heterogeneity as overlooked determinants of community structure by providing important field support for ideas primarily tested in the greenhouse. Another article presents a new approach for mealybug management by recruiting an indigenous, but non-natural enemy for biological control using an attractant. In an earlier study, the authors demonstrate through field experiments that the non-natural mealybug-parasitic wasp Anagyrus sawadai can parasitize P. kraunhiae in the presence of cyclolavandulyl butyrate. The results of this latest study indicate that cyclolavandulyl butyrate can recruit an indigenous, but non-natural enemy can be used for biological control of the mealybug species P. kraunhiae in the presence of cyclolavandulyl butyrate although it does not typically attack P. kraunhiae under natural conditions.
ScienceIndex.com's content is divided into "Popular" and "Upcoming" sections. While content in the "Upcoming" section is rarely older than a few minutes, the "Popular" section contains approved articles approved between 20 to 60 minutes after submission by users. All articles can easily be bookmarked with the AddThis Sharing tools which include the Google+1 button. The website provides an advanced search feature which suggests up to ten closely related articles for a search and also for a selected story. The latter list is sorted primarily by relevancy and secondarily by publishing date. This helps users compiling lists of related references for literature retrieval purposes.
Other features include a ScienceIndex.com "Life Traffic Feed" which is helpful in watching the online traffic in real-time and a "Top Content" sidebar which includes the most actively read and shared articles available on the site. The included Google Translate gadget supports translating ScienceIndex.com's content into over fifty languages.
ScienceIndex.com offers users to stay updated with the latest inclusions and news in their favorite science topics by subscribing to one or more of the seventy-five RSS feeds which are available for every category. ScienceIndex.com also maintains the new Twitter account @ScienceIndex_ for improving public exposure and inform their users about the latest developments in the sciences.
###