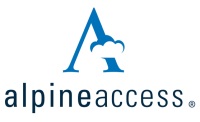 Alpine Access and Ancestry.com both operate under the premise that providing valuable services is fundamental for success, so working together made great business sense.
Denver, Colorado (PRWEB) January 17, 2012
Alpine Access, the premier provider of virtual contact center solutions and services, today announced it has been selected by Ancestry.com to augment its existing customer support team for its more than 1.7 million subscribers. Ancestry.com helps family members use its extensive online resources to conduct family history research. Alpine Access was selected based on the company's quality virtual outsourcing services and solutions, a top priority for Ancestry.com's executives.
"Ancestry.com's mission is to help everyone discover, preserve and share their family history," said Zach Pino, vice president of member services at Ancestry.com. "We work hard to give our customers the best support and service possible as they make exciting discoveries. We selected Alpine Access because we believe that the at-home agents will help us continue to deliver the type of customer experience that has made us the leader in the family history market."
With nearly 5,000 employees throughout North America, Alpine Access is able to successfully and efficiently meet all consumer needs by adjusting staffing in real-time to accommodate fluctuating call volumes and high business growth. The flexibility of a home-based workforce is especially important to Ancestry.com, which places a high priority on ensuring callers' needs are quickly met at all times.
"Alpine Access and Ancestry.com both operate under the premise that providing valuable services is fundamental for success, so working together made great business sense," said Christopher M. Carrington, president and CEO of Alpine Access. "Both companies were founded to offer a new solution for their respective industries – customer service and family history research. We feel confident this will make a successful partnership for years to come."
Other reasons Ancestry.com choose Alpine Access to assist its subscribers included:

About Alpine Access
Alpine Access is redefining the contact center industry through its virtual outsourcing services and solutions. Founded in 1998, Alpine Access powers the customer service and technical support operations of many leading international brands through approximately 5,000 work-at-home professionals across the U.S. and Canada. The company also offers a robust suite of distributed workforce solutions and capabilities, including SaaS-based talent management platforms, security solutions in the cloud, and consulting services. Rated the #1 contact center and CRM outsourcer for client satisfaction by the Black Book of Outsourcing, Alpine Access' clients include respected Fortune 1000 companies in the financial services, communications, technology, healthcare, retail, travel and hospitality sectors. For more information, visit the Alpine Access website at http://www.alpineaccess.com or call 866.279.0585.
Forward-Looking Statements
This press release contains forward-looking statements that involve risks and uncertainties that could cause actual results to differ materially from those anticipated by these forward-looking statements. These forward-looking statements should not be relied upon as representing our views as of any subsequent date and we assume no obligation to publicly update or revise these forward-looking statements.
###