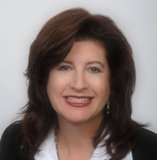 Fort Lauderdale, FL (PRWEB) January 23, 2012
Niche marketing – advertising and selling a product line to a specific segment of the general retail market – can be the quickest way to find success selling on the internet. Instead of building a website to compete with large general retailers, like Amazon, Home Depot or Sports Authority, niche marketers keep the focus of their business narrow and specialized in order to attract a targeted audience.
"Among e-retailers, niche marketers have experienced the most marked growth in both number and profitability during our fifteen years in business," says Leslie Linevsky, co-founder of Catalogs.com. "We've seen that the strategies used to market a specialty website or catalog – such as choosing the optimal advertising venues, refining and perfecting SEO techniques, careful website organization and dominating a market segment with a well-targeted product selection – can increase ROI significantly."
E-commerce companies with web sales of less than $13 million comprise a substantial portion of the Internet Retailer Second 500 Guide. The hundreds of entrepreneurial upstarts and well-established niche marketing sites that make up the Second 500 had combined web sales of $2.47 billion. This is a 17% increase from the prior year.
"These companies are growing because they are headed by marketers who understand that one of the smartest ways to succeed in online retail is to leverage the power of niche marketing," says Linevsky. "They have identified a very specific slice of the general market for their distinct product line and are creating advertising copy and web content with a focused message and carefully selected keywords. These companies understand that driving targeted traffic – qualified shoppers - to their products is the key to profitability."
Linevsky cites Pet Doors USA, an online retailer specializing in dog and cat entry doors, as a highly successful example of niche marketing. Pet Doors USA, listed at Catalogs.com since 1998, succeeds because of its specialized focus and pristinely organized and optimized website, along with its highly knowledgeable sales staff.
"Pet Doors USA offers targeted content to specific customers, which is one of the reasons that niche brands are so successful at Catalogs.com," says Linevsky. "Our marketing team understands that an online listing that is well optimized for specific product keywords is integral in generating website traffic for niche marketers and generating highly qualified opt-in email leads or catalog requests. The process of funneling searches to a specialized retailer's product line has to be seamless and accomplished in a minimum of clicks."
Many other niche marketers enjoy a significant return on their marketing investment at Catalogs.com because their niche is narrowly focused, rather than competing with other more general listings in a category. For example, Ashro, a retailer specializing in Afro-centric and ethnic clothing for style-conscious women, markets to a well-defined market segment. Delphi Glass targets artists working with stained glass, mosaic and flame working art products – rather than general crafts such as painting, scrapbooking or woodworking. Just for Redheads – as its name suggests - carries hair care and cosmetics for women with the coloring and complexion that accompanies red hair.
"These are great examples of successful niche marketers," says Linevsky. "In the competitive world of e-commerce, we see over and over again that it's important to have a very clear and targeted view of your product and your consumer."
"Niche marketers have the advantage of being able to focus their message, advertising and SEO on a very specific target market. But large and established online retailers can think like niche marketers as well. Many of the big e-retailers are creating niche websites and catalogs that present just a portion of their product line, or that target seasonal shoppers with an abbreviated and time-sensitive selection of merchandise."
Linevsky notes a number of examples of niche marketing by large online retailers. At Catalogs.com, the wide ranging product line from Oriental Trading Company is separated into distinct listings for its scrapbooking, beads, wedding and Halloween collections. The Dollar Days website promotes a seasonal Back to School listing separate from its Christmas listing in order to specifically target a seasonal shopper. Orvis – the men's and women's clothing retailer – offers separate listings for clothing, fly fishing gear and pet supplies. Music Factory Direct has even split its merchandise offerings between two distinct featured listings to appeal to specific segments in the online musical instrument sector: Percussion & Guitar and Brass & Woodwinds.
"Specialization is a green light in the e-commerce arena, and there is plenty of growth opportunity for niche marketers online," Linevsky says. "At Catalogs.com, we are seeing strength in niche markets that is attracting the attention of the power players in e-commerce, too. Converting leads to sales depends upon funneling shoppers to the specific products they are interested in. If the objective is to increase ROI, both small and large companies need to seize the opportunity to market directly to the niche consumer."
About Catalogs.com
Since 1996, shoppers have universally recognized Catalogs.com as a trusted premier shopping service, attracting more than 1,000,000 unique visitors each month. The comprehensive Catalogs.com website, newly launched Catalogs.com for iPad and Catalogs.com online catalogs feature over 740 major and specialty retailers and provide shopping access via web, iPad and mobile phone platforms.
###