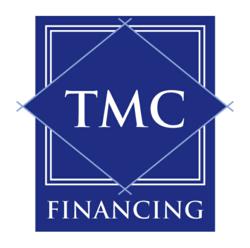 San Francisco, CA (PRWEB) January 20, 2012
TMC Financing, a leading Certified Development Company (CDC) providing SBA 504 commercial real estate financing in Nevada and California, is ranked by the SBA as the #1 SBA lender in Nevada by volume with $10.4 million in SBA 504 loans approved statewide in the first quarter of fiscal year 2012 (October through December). The Nevada businesses who received financing from TMC have projected the creation of 126 jobs as a direct result of the SBA 504 loans.
TMC currently leads the entire nation as the #1 SBA lender in the country with a total of $77.7 million in SBA lending approved in the first quarter.
For the fiscal year ended September 30, 2011, TMC financed $268 million in SBA 504 commercial real estate loans, a 47% increase over the previous year, leveraging $706 million in total loan financing provided to growing businesses. TMC's borrowers from fiscal year 2011 were able to retain 7,962 jobs, and are expected to create 2,680 new jobs in California and Nevada.
SBA 504 loans enable the business owner to purchase, renovate or construct commercial real estate with as little as 10 percent down, using below-market, fixed-rate financing. SBA 504 loans are structured with a first mortgage from a conventional lender, and a second mortgage from a Certified Development Company (CDC), such as TMC Financing, backed by the SBA. (Conventional loans usually require 25% down, making the SBA 504 loans attractive for business owners who are intent on cash preservation.)
ABOUT TMC
During the past 30 years, TMC has provided approximately $6.4 billion in financing for more than 3,900 businesses throughout California and Nevada. This financing has resulted in the creation of 27,000 jobs. TMC has been ranked in the top five Certified Development Companies nationwide for over a decade, and is the number one SBA 504 Lender in Northern California and Las Vegas. TMC's experienced staff works directly with borrowers, first mortgage lenders and real estate brokers to tailor financing packages that meet SBA program guidelines and the borrower's credit capacity. For more information, visit http://www.tmcfinancing.com or http://www.sba.gov.
###