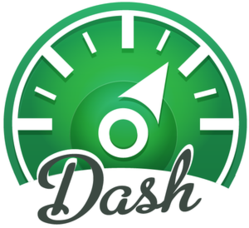 "We specifically built Dash to help online publishers answer the tough strategic decisions they make daily. The launch of Dash marks a huge milestone for Parse.ly and hopefully the publisher tool ecosystem at large." - Sachin Kamdar, CEO of Parse.ly
New York, NY (PRWEB) January 23, 2012
Parse.ly, a predictive content optimization platform for publishers, today launched its flagship product, Dash, into general availability. Dash is purpose-built to meet the unique needs of online publishers. Dash analyzes content at massive scale to produce insights that help publishers optimize content performance on their site and across the Web.
After installation, Dash indexes a publisher's posts and cross-references them against corresponding authors, topics, sections and referral sources. Dash then produces predictive insights that empower editorial teams to take action. For example, an editor can leverage Dash's Webwide Trends capabilities to identify a trending topic on the web, select the best writer for assignment and publish a new story before a topic reaches its peak. The editor could also find related archived stories and promote them based on their relevance and past performance.
"Writers and editors with hard-earned experience and great instincts are absolutely critical to the success of any publisher, but for far too long publishers have been left in the dark, lacking the proper tools that cater to their specific needs," said Sachin Kamdar, CEO and co-founder of Parse.ly. "We specifically built Dash to help online publishers answer the tough strategic decisions they make daily. The launch of Dash marks a huge milestone for Parse.ly and hopefully the publisher tool ecosystem at large."
Pricing for Dash begins at $499/month and varies based on the desired feature set of the publisher. The introductory "Track" package provides Dash's core functionality, visualizing metrics critical to content performance. The upgraded "Plan" package adds more sophisticated reporting, filtering, and includes real-time global trend analysis. The top-tier "Promote" package gives publishers the ability to engage with their most valuable influencers, identify viral content, and syndicate Dash data via an API and proactive email alerts.
Installation of Dash is simple, requiring no complicated backend integrations or software installs. Publishers can easily and safely deploy Dash by placing a JavaScript tag on the footer of their sites. The tag captures traffic information without impacting site performance. Traffic is then transformed into predictive insights, visualized in real-time and delivered over a secure web interface.
Dash is the first commercially-available product released by Parse.ly, with multiple new products currently in development. It is already used by some of the Web's best publishers, such as US News, The Atlantic, Apartment Therapy, The Press-Enterprise and The Next Web.
The company is committed to growing fresh insights about audience interests, content lifecycle and global patterns. Parse.ly's mission is to help publishers prosper in the age of big data.
Follow Parse.ly on Twitter at https://twitter.com/parsely and sign up for Dash at http://parse.ly.
About Parse.ly:
Parse.ly is a predictive content optimization platform purpose-built for publishers. Parse.ly's flagship product, Dash, empowers publishers to better understand their content and audience to make informed decisions via historical, real-time and predictive analytics. Parse.ly was co-founded by Sachin Kamdar, CEO, and Andrew Montalenti, CTO. The company was incubated at DreamIT Ventures, and is currently based in New York City. Parse.ly is financed by Blumberg Capital, ff Venture Capital, Scott Becker, Don Hutchinson, Jeffrey Greenblatt and Jon Axelrod.
###