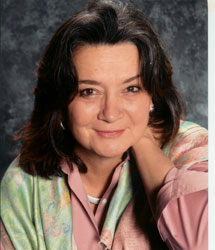 The Standards are a forward-thinking set of ideas just waiting for a place to live in our classrooms and in our school year.
Salt Lake City, UT (PRWEB) January 25, 2012
With so many schools facing the challenge of implementing the Common Core Standards, it is good to know that resources exist to assist in the transition. One of the leading voices in the national Common Core initiative, Dr. Heidi Hayes Jacobs, is offering a new transitional resource to help teachers and administrators as they being to map their curriculum to the Core. On January 18th, 2012, Dr. Jacobs, in conjunction with PD developer School Improvement Network, presented a webinar titled "Mapping to the Core: Integrating the Common Core Standards into Your Local School Curriculum" in which she laid out strategies for integration.
The webinar, which drew thousands of applicants, is now available as a PDF. Throughout her presentation, Dr. Jacobs addresses two essential questions. First, she considers how we might design curriculum to prepare learners for their future, and second, she discusses how to implement the Standards in our local school curriculum to support student learning.
"One of the concerns I have as I visit schools and talk to educators," says Dr. Jacobs, " is that the Common Core State Standards are often being viewed as a compliance issue. This misses the point entirely. The Standards are a forward-thinking set of ideas just waiting for a place to live in our classrooms and in our school year."
In order to realize this vision of the Common Core and to use it to design powerful curriculum and prepare learners for the future, Dr. Jacobs stresses that educators must take ownership of the Standards. Her webinar describes how to do this. It outlines strategies for laying the foundation of the Core and explains how to launch the process of implementation, build maps and assessments, and advance maps into the future.
Dr. Jacobs is especially emphatic about the importance of advancing maps into the future. "In America we have 19th century school conditions," she explains," and a curriculum that prepares our kids for the 1990's." Jacobs' webinar explains the way that, through the Common Core and the process of mapping, educators can begin to work out some of these problems, and bring their practice and their curriculum into the 21st century.
Anyone can get Dr. Jacobs' "Mapping to the Core: Integrating the Common Core Standards into Your Local School Curriculum" for free. The webinar PDF is archived on School Improvement Network's home website. To access the webinar, visit http://www.schoolimprovement.com/pd360-free-pd/webinars.
About Heidi Hayes Jacobs
Heidi Hayes Jacobs is founder and president of Curriculum 21. She consults to schools nationally and internationally, and is executive director of the Curriculum Mapping Institute. She has taught courses at Columbia University's Teachers College in New York City since 1981, and is the author of multiple books on education.
Working with a wide range of organizations, Jacobs has consulted to the College Board, NBC Sunday Today Show, the Peace Corps, the Discovery Channel, Children's Television Workshop, The Kennedy Center, Carnegie Hall, New York City Ballet Education, the International Baccalaureate, and state education departments. The fundamental backbone of Jacobs' experience comes from years as a teacher of high school, junior high school, and elementary children in Utah, Massachusetts, and New York. To learn more about Heidi and her work, visit Curriculum21.com
About School Improvement Network
Founded in 1991 by teachers, the School Improvement Network provides comprehensive, research-based professional development anytime, anywhere. As the home of The Video Journal of Education, PD 360, Observation 360, the Learning 360 Framework, Equity 360, and Common Core 360, School Improvement Network resources focus on the most relevant topics, feature the top experts, and show educators how to put theory into practice. School Improvement Network works with thousands of schools and districts in every state and around the world and has visited over 3,500 classrooms to document best practices in action. Learn more at http://www.schoolimprovement.com.
School Improvement Network, PD 360, and their respective logos are trademarks of the School Improvement Network. All other trademarks and registered trademarks are the property of their respective owners.
Press Contact:
Duane Sprague
School Improvement Network
801-758-9546
duane(dot)sprague(at)schoolimprovement(dot)com
###