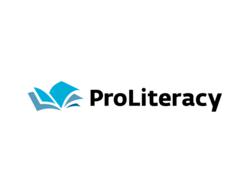 "Basic education and literacy for all adults and workforce development are inextricably linked," said David C. Harvey, ProLiteracy president and CEO
Syracuse, New York (PRWEB) January 27, 2012
ProLiteracy, the oldest and largest nonprofit organization dedicated to advancing adult literacy and basic education, today commended President Obama for his call to states to require all students to stay in high school until graduation or age 18 and his commitment to support community colleges.
Additionally, ProLiteracy supports the President's national training initiative, announced during Tuesday's State of the Union speech that will equip 2 million Americans with the skills necessary to lead directly to jobs.
However, the President omitted mention of the more than 30 million American adults who function at the lowest levels of literacy, who struggle to fill out job applications or take drivers exams, and who need basic education and literacy skills before they can pass a high school equivalency exam or enroll in post-secondary institutions.
"A logical place to start with the President's national training initiative is reauthorizing the Workforce Investment Act, which provides job training funds for adults, dislocated workers, and youth, and is the major source of federal funding for adult literacy and basic education programs," said David C. Harvey, president and CEO of ProLiteracy.
According to the U.S. Department of Labor, individuals who are at the lowest level of literacy have a higher unemployment rate--more than 14 percent--than the national average of 8.5 percent.
"Basic education and literacy for all adults and workforce development are inextricably linked," said Harvey. "Helping people get the skills they need to find jobs, earn wages, strengthen communities, and strengthen our economy means reauthorizing WIA and including the lowest level adult learners in any education or jobs training efforts."
CONTACT: Amy Schmitz, aschmitz(at)proliteracy(dot)org, (315) 422-9121, ext. 285/cell (315) 412-4118
About ProLiteracy
ProLiteracy is the largest and oldest nonprofit organization dedicated to advancing the cause of adult literacy and basic education. ProLiteracy champions the power of literacy to improve the lives of adults and their families, communities, and societies. It works with adult new readers and learners and with local and national organizations to help adults gain the reading, writing, math, computer, and English skills they need to be successful. ProLiteracy advocates on behalf of adult learners and the programs that serve them, provides training and professional development, and publishes materials used in adult literacy and basic education instruction. ProLiteracy has 1,100 member programs in all 50 states and the District of Columbia and works with 52 nongovernmental organizations in more than 31 developing countries. For more information, please visit ProLiteracy.org.
###