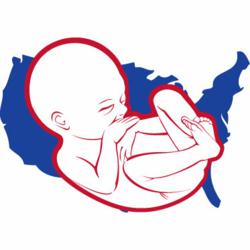 Personhood USA recognizes the urgency of ensuring that we know where our candidates stand.
Washington D.C. (PRWEB) January 25, 2012
Governor Romney was the only Republican presidential candidate who claimed to be prolife, yet refused to sign Personhood USA's Personhood Pledge, which quoted and affirmed the Republican Party Platform on abortion.
http://www.personhoodusa.com/blog/personhood-republican-presidential-candidate-pledge
The Iowa Tele-Town Hall, hosted by Personhood USA, included Senator Rick Santorum, Speaker Newt Gingrich, Congresswoman Michele Bachmann, and Governor Rick Perry.
Personhood USA's standing-room-only South Carolina Presidential Prolife Forum included Speaker Gingrich, Senator Santorum, Governor Perry, and Congressman Paul.
Speaker Newt Gingrich and Senator Rick Santorum are confirmed to participate in Florida Awake! Congressman Ron Paul regretfully declined, as he is not scheduled to be campaigning in Florida at that time. The event is already sold out, with over 1800 tickets reserved.
Governor Romney, again expressly invited, has again neglected to notify organizers of his willingness or disinclination to participate.
"Following President Obama's statement celebrating the Roe v. Wade decision – effectively celebrating the deliberate killing of 54 million innocent American citizens – Personhood USA recognizes the urgency of ensuring that we know where our candidates stand," stated Keith Mason, President of Personhood USA. "We need a president who values life, and will defend the innocent in word and in deed. We certainly don't need a candidate who cares nothing for the Sanctity of Life, nor one who will join President Obama in celebrating the deaths of millions."
What: Florida Awake! Presidential Candidate Forum and Audience Q&A
Where: Aloma Church in Winter Park, Florida
When: Saturday, January 28th, at 3:30pm
Who: Liberty Counsel and Personhood USA, Moderated by Mathew Staver of Liberty Counsel, with an appearance by Personhood USA's Keith Mason.
Liberty Counsel™ is an international nonprofit litigation, education, and policy organization dedicated to advancing religious freedom, the sanctity of life, and the family since 1989, by providing pro bono assistance and representation on these and related topics. With offices in Florida, Virginia, Texas, Washington, D.C., and Jerusalem, Israel, Liberty Counsel has hundreds of advocates around the world.
Personhood USA is a grassroots, Christian organization founded to establish personhood efforts across America to create protection for every child by love and by law. Personhood USA is committed to assisting and supporting Personhood Legislation and Constitutional Amendments and building local pro-life organizations through raising awareness of the personhood of the pre-born.
###