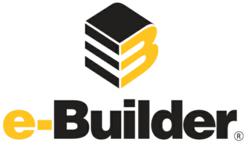 It is definitely a plus to have a Program Manager on our team that clearly understands the importance of centralizing project information, is committed to communicating through the e-Builder platform, and is proficient in using e-Builder
Ft. Lauderdale, FL (PRWEB) January 30, 2012
e-Builder, the number one provider of owner-centric capital project and program management software to hospitals, announced today that ADAMS Management Services (ADAMS), one of the top program management firms focused on healthcare and health sciences facilities, will leverage e-Builder to enhance their consulting services, which include Project Initiation and Organization; Process Development, Management and Optimization; Master Program Budget Development and Control; Cash Flow Analysis and Planning; Project Documentation; and Executive Reporting.
ADAMS wanted to capitalize on their collective knowledge with a web-based, centralized project and portfolio management platform. To meet this goal, they determined that e-Builder Enterprise is the best choice to replace their existing project information systems and help their teams focus more of their time and resources on projects. Melissa Threadgill, Project Manager, said, "We know there are a lot of other software providers, but e-Builder provided a web-based, owner-centric solution that let us manage a program beyond just the construction piece."
e-Builder will help ADAMS provide more efficient project oversight of client programs through a combination of e-Builder's Cost, Documents, Reports, and Schedule Modules. These provide a flexible platform that ADAMS can leverage to define project management processes in a methodic, measurable, and efficient manner. Because information is centralized, clients benefit by having the ability to access reports that provide current and accurate data about their project, to ensure projects stay within the defined budget and schedule.
Jeff Christmann, COO of ADAMS, said, "The key is that we've got a lot of processes in place to manage our projects. e-Builder centralizes everything so that we have one hub to access information. The Executive Reporting features allow us to pull project status information for complete oversight of our projects and make it easier for us to tailor information to fit our clients' needs."
ADAMS works with several e-Builder clients, including UT Southwestern Medical Center. "When we work with an e-Builder client, we can get to work faster and incorporate existing client processes or reports to complement each other," added Christmann.
Guillermo Ramos, Director of CIP at UT Southwestern (UTSW), said, "It is definitely a plus to have a Program Manager on our team that clearly understands the importance of centralizing project information, is committed to communicating through the e-Builder platform, and is proficient in using e-Builder. ADAMS' support of UTSW's project communication policy has been a key factor in our successful implementation of using the program in the new University Tower."
Jonathan Antevy, e-Builder CEO, commented, "With over 55 Healthcare systems and more than 1,000 hospitals using e-Builder, the addition of another leading healthcare program manager demonstrates our ongoing commitment to achieve a quicker time-to-value for our healthcare clients".
About ADAMS Management Services Corporation
Exclusively focused on healthcare and health sciences clients on a national level, ADAMS has advanced the concept of independent, objective consulting in strategy development and implementation, owner's representation and program management for over 26 years. ADAMS serves as your advocate and employs a seamless approach from strategic plan development to project close-out. ADAMS leverages our experience and expertise in facility planning, design, and construction to provide excellence in representing our clients' interests. Every ADAMS client benefits from our benchmark standards of practice and procedures that are the result of years of lessons learned and refined skills. Our core services include strategic plan development and implementation, operational improvement, physician case management studies, facility condition assessment, owner representation, capital project management, and project rescue. ADAMS is headquartered in Rome, Georgia with a regional office in Dallas, Texas. For more information, visit http://www.adamspmc.com.
About e-Builder
e-Builder is the leading provider of integrated capital program management software and construction management software for top facility owners and the companies that act on their behalf. The company's flagship product, e-Builder Enterprise, improves capital project execution, resulting in increased productivity and quality, reduced cost, and faster project delivery. Since 1995, e-Builder's technology leadership and construction industry focus has provided thousands of global companies, government agencies, and healthcare and educational institutions managing billions of dollars in capital programs with solutions to improve the plan, build, and operate lifecycle. The company is privately held and headquartered in Fort Lauderdale, Florida. For more information, visit http://www.e-Builder.net.
###