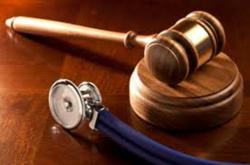 threat of severe adverse effects from Yasmin remains
San Diego, CA (PRWEB) January 30, 2012
The media spotlight is often a double-edged sword. No one knows this better than women taking Yasmin and experience side effects. And yet, gossip and rumor-mongering aside, the real story here is being overlooked according to Sean Burke of AttorneyOne.
According to the 2011 FDA report that examined data of more than 835,000 women taking pills containing drospirenone, including Bayer's Yasmin line of birth-control pills, these women were 74 percent more likely to suffer blood clots than women on low-estrogen contraceptives.
In a Dec. 31 order, U.S. District Judge David Herndon in Illinois ordered Bayer and lawyers for women suing the company to meet with mediator Stephen Saltzburg, a George Washington University law professor, to explore the possibility of "settlements in this litigation".
AttorneyOne.com, a recognized authority on law, can provide helpful advice and simple solutions including how to get in contact with legal council so that, in case of Yasmin adverse effects, someone can easily and inexpensively deal with it. As Mr. Burke, director of Media Relations for AttorneyOne.com, added, "What all this information really illustrates is that threat of severe adverse effects from Yasmin remains. For that reason, our focus should squarely fall on getting the word out and assisting people in finding the right legal assistance."
Since 2009, Bayer has faced a significant number of lawsuits in courts all over the country alleging the birth-control pills caused sometimes fatal blood clots. Lawyers suing Bayer cited FDA reports of at least 50 deaths tied to the pills from 2004 to 2008. In order to exchange pretrial information, the lawsuits filed in federal courts were consolidated before Judge David Herndon in Illinois.
AttorneyOne.com has further information on Yasmin lawsuits including how to get in contact with legal council.
Headquartered in San Diego, CA Attorney One was founded in 2004 and is not a law firm. They offer a nationwide legal service which helps consumers find the best representation for their legal needs. Checkout earlier legal news from us at http://www.prweb.com/releases/2012/1/prweb9142603.htm.
###