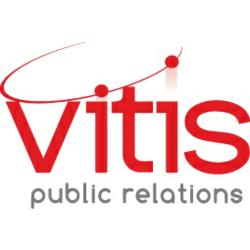 Our nomination is a great motivator
Birmingham, UK (PRWEB UK) 31 January 2012
Vitis PR, a Midlands-based technical public relations agency, is celebrating being shortlisted as a finalist in the Freshest Sole Practitioners and Small Teams category of the national Fresh Awards. The awards, which will be held in Manchester in March, will see Vitis PR join the other four UK finalists, representing the Midlands as the region's only agency shortlisted within this category.
All of the Freshest Sole Practitioners and Small Teams finalists must have five or fewer full-time staff members and Vitis PR has a core team of three senior level executives working across client accounts. The technical PR agency was shortlisted for its outstanding work over a number of clients and projects plus the team's retention levels and new business successes within the last year. The Vitis PR team's exceptional work-life balance and focus on professionalism were also taken into account when the team was shortlisted.
Fresh Awards' organiser, Paula Kelsey, said: "The Fresh Awards are open to all free range thinking PR and communications professionals across the UK and, as such, we have seen a remarkable selection of submissions for each of this year's award categories. The initial stage judges, made up of leading PR experts, were so impressed by the professionalism of the entries received that it was tough to narrow the fields down to the lucky few finalists selected.
"In the Freshest Sole Practitioners and Small Teams award shortlisting, we chose agencies and individuals that are consistently raising the standards of PR and shine through as outstanding examples of what a small team or individual can achieve. Vitis PR's shortlisting came from its small team's impressive public relations successes and the agency's overall achievements and reputation within the niche technology sector."
Vitis PR was selected as one of only five finalists from hundreds of UK-wide submissions and will now attend the 2012 Fresh Awards, where the winners will be announced at an evening dinner and awards ceremony at Manchester's Hilton Hotel in Deansgate on Thursday 1st March.
Ranbir Sahota, Founder and Director of Vitis PR, stated: "Our nomination is a great motivator for our hard-working team. Campaigns in 2011 highlighted our strengths in both traditional PR and SEO. We are also committed to sharing our knowledge and our research on the effectiveness of free press wires has received positive feedback from the PR community."
Vitis PR is no stranger to winning PR awards, having picked up silver in the Outstanding Small Consultancy category at last year's Midlands CIPR PRide Awards, and Ranbir continued: "We have grown since 2006 to support national and international organisations, beating larger London-based agencies to win high-value new business. This Fresh Award nomination, combined with our recent CIPR PRide Award, will only serve to confirm our position as one of the best agencies the Midlands has to offer."
To find out more, please contact Ranbir on 0121 242 8048 or via info(at)vitispr(dot)com.
Notes to editors:
About Vitis PR
Vitis PR is a public relations agency, specialising in technology PR and delivering high impact campaigns in some of the most competitive markets in the UK and overseas. Its clients benefit from an experienced all senior team, that is passionate about delivering successful, profile-building PR activity for start-ups and small to medium sized businesses (SMEs) right through to listed companies.
An award winning technology PR agency, Vitis PR won gold in 2007's CIPR New PRide Awards for Outstanding Small Consultancy and went on to win silver at 2009's CIPR New PRide Awards for its work with the West Midlands ICT Cluster.
Vitis PR's consultants each have at least seven years of PR experience from either consultancy, in-house or journalism backgrounds. Unlike traditional PR firms, Vitis PR is virtual and its cloud-based business model minimises overheads, meaning it can provide clients with high quality yet affordable PR.
###