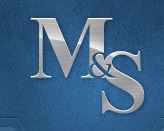 Newport Beach, CA (PRWEB) January 31, 2012
Pursuant to a conciliation agreement reached between victim Anthony Almeida, the Los Angeles City Fire Department and the U.S. Equal Employment Opportunity Commission, the Los Angeles City Fire Department will pay Mr. Almeida $494,150.00 and implement widespread anti-harassment training and updated policies and procedures to settle his sexual and religious harassment claim, which was determined by the EEOC to be founded. Anthony Almeida, a firefighter/engineer employed since 1986, was represented by John C. Manly, Esq., and Vince W. Finaldi, Esq., of the Manly & Stewart Law Firm, in Newport Beach, California in Anthony Almeida v. Los Angeles Fire Department (Case Numbers 480 2007 03679 and 480 2008 04019).
The victim, Mr. Almeida, alleged that he was continually harassed by fellow firefighters at his station who employed deeply offensive comments of a sexual and religious nature. An EEOC investigation uncovered that the harassment, which began in late 2006, appeared linked to a lawsuit filed against the Catholic Church by Almeida (Case Number JCCP 5224) regarding sexual abuse he suffered by a priest. One coworker learned that Almeida had filed a lawsuit against the Catholic Church over the abuse, and several coworkers mocked him for that, using explicit and offensive religious and sexual epithets.
Although Almeida complained about the harassment to management officials, the EEOC investigation found that the Fire Department failed to adequately halt or address it. Further, the investigation found that Almeida had suffered retaliatory discipline for his participation in another equal employment opportunity investigation.
Harassment of a sexual or religious nature, along with retaliation, violates Title VII of the Civil Rights Act of 1964. Following a determination by the EEOC that there was reasonable cause to believe a violation of law occurred, Mr. Almeida's counsel represented him in a conciliation process with the Los Angeles City Fire Department and EEOC. The result was a three-year conciliation agreement with the EEOC and Almeida. The agreement effectively settles the case administratively, thereby avoiding litigation.
Aside from the monetary relief, the Fire Department agreed to provide widespread live anti-harassment training to all fire station chiefs and their subordinate staff, impacting every fire station in the city of Los Angeles. The Fire Department also agreed to continue to enforce its policies against discrimination, harassment and retaliation; to offer an external equal employment opportunity complaint procedure; to post a notice on the matter; to report future instances of harassment to the EEOC; and, to publicize the settlement via press release.
According to its website, the Los Angeles City Fire Department employs over 3,500 uniformed personnel and has 103 neighborhood fire stations across its 470 square-mile jurisdiction, protecting approximately four million people living within the city of Los Angeles.
Further information on this settlement and the case is available from the following:
Vince W. Finaldi, Esq.
MANLY & STEWART
4220 Vin Karman Ave., Suite 200
Newport Beach, CA 92660
(949) 683-8373 (cell)
vfinaldi(at)manlystewart(dot)com
###