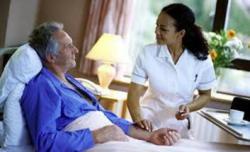 "We want to offer information to our readers that is valuable at no cost to help them make the tougher choices in their lives."
(PRWEB) October 11, 2012
The guides are comprehensive mini-guides that cover various topics in senior living. These guides range from retirement planning to senior lifestyles to finding the right assisted living community. They have been helpful for many readers and have brought the site a new reader following. The guides are expanded in the content sections of the site including articles and blogs. The guides are also announced and discussed on various social media platforms. This makes sharing ideas, interacting with other seniors and interacting with senior service providers easier.
James Connolly, Marketing Manager for LivingSenior.com, recently discussed the guide program and what it means for the readers. In the discussion, Mr. Connolly also discussed the importance of offering free guides to readers and to subscribers of the site.
"The guides have been a tremendous help to our readers. There are so many guides out there that do not give a full view of the topic or have some lead in to buy something. Our guides are free. They are free information that offer readers the chance to learn about a topic that is important to their senior living and senior lifestyles. We do not charge for the guides and feel that this information is important to baby boomers and seniors. We do not feel that this type of information should come at a price. There are too many high costs lately with health care, gas prices and rising living costs. We want to offer information to our readers that is valuable at no cost to help them make the tougher choices in their lives."
Mr. Connolly stated the articles, blogs and guides will continue and the end of life counseling guide is just one of many on the horizon. He also reminded readers that the best way to receive new guides and information is to subscribe to the LivingSenior blog and to follow LivingSenior on Facebook.