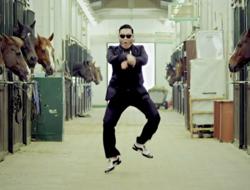 2012 will be remembered as the Twitter Halloween
Boston, MA (PRWEB) October 12, 2012
Popular website Shot Hot Coffee Out of Nose today announced its picks for the most popular Halloween costumes based on social media activity across such popular sites as Twitter, Facebook and Pinterest. Korean rapper Psy tops the list as his popular 'Gangnam Style' video has become a YouTube sensation. Also among the winners are 'Portly Lady Gaga', Big Bird, and Honey Boo Boo.
"As people become increasingly in-tune with trending topics on social media sites such as Twitter, we are now beginning to see the carry-over into Halloween costumes" said Chet Dickfield, editor of Shot Hot Coffee Out of Nose. "Whether it's a popular Internet meme, a reference to a political gaffe or yet another reality tv star, Americans are showing that they see humor in our popular culture and this is manifesting in their costume choices."
Over the past decade Halloween has emerged as one of the top retail spending holidays of the year and will top $8 billion in US spending this season. The average consumer will spend $79.83 on decorations, costumes and candy, up from $72.31 last year, according to the survey conducted for the NRF by research firm BIGinsight.
Top 10 Trending Halloween Costumes for 2012
1. Psy; Gangnam Syle
2. Portly Lady Gaga
3. Big Bird
4. Honey Boo Boo
5. Honey Badger
6. Hologram Tupac
7. Christian Grey & Anastasia Steele
8. Snoop Lion
9. Kristen Stewart
10. Lilith from Trueblood
"When you combine social media with Halloween you get some hilarious outcomes. 2012 will be remembered as the Twitter Halloween." added Dickfield.
Shot Hot Coffee Out of Nose are purveyors of the uniquely awesome. They scour the Internet for the most unique gifts and funny gifts available anywhere. You can visit their website at http://www.shcoon.com