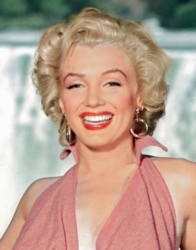 "Known for her iconic beauty and timeless style, it is appropriate that Marilyn Monroe will finally have an official collection of jewelry that preserves the integrity of all that she represented."
KNOXVILLE, Tenn. (PRWEB) October 12, 2012
Multimedia Commerce Group and Authentic Brands Group announced a partnership agreement awarding MCG a North American license to develop and retail proprietary jewelry collections under the Marilyn Monroe brand. MarilynMonroeJewelry.com will serve as the brand's authentic online store where consumers can purchase the jewelry.
"We're excited to be working with the experts at MCG to breathe life into one of the things Marilyn Monroe wore best – jewelry," said Nick Woodhouse, chief merchandising officer, Authentic Brands Group. "As we continue to develop licensing partnerships across retail and wholesale categories, we believe jewelry will be a key component in representing the timeless elegance that Marilyn Monroe embodied."
Launched on October 10, the Marilyn Monroe jewelry collection is sure to appeal to a wide audience as it personifies Marilyn's glamorous style.
"MarilynMonroeJewelry.com will continue to grow and evolve as we bring new and exciting pieces to the collection," said Tim Engle, chief strategy officer for MCG. "We are excited to announce that Jewelry Television and JTV.com will be the first retailer to carry the exquisite jewelry line in time for the 2012 holiday season, and we anticipate a flurry of activity in 2013."
"Known for her iconic beauty and timeless style, it is appropriate that Marilyn Monroe will finally have an official collection of jewelry that preserves the integrity of all that she represented," noted Engle. "It is our responsibility to be the guardians of her jewelry brand and ensure quality and craftsmanship across all price points."
About Multimedia Commerce Group (MCG)
Multimedia Commerce Group is a privately-held company that operates on-air shopping network, Jewelry Television, and its internet sites. MCG's primary retail outlet, Jewelry Television was founded in 1993 and broadcasts its high definition programming 24 hours a day, 7 days a week, to over 80 million unique households in the U.S. The network focuses primarily on the sale of jewelry, gemstones and related products. Jewelry Television sales topped $515 million in 2007 and the network has been steadily rebuilding revenue since the onset of the recession. Jewelry Television was recently ranked the 14th largest retailer of fine jewelry in the US by National Jeweler and fourth largest jewelry internet destination on jtv.com according to Internet Retailer's Top 500 Guide for 2009. For more information, visit http://www.jtv.com.
About Authentic Brands Group, LLC (ABG)
Authentic Brands Group, in partnership with Leonard Green & Partners, is an intellectual property corporation with a mandate to acquire, manage and build long-term value in prominent consumer brands. With offices in New York , ABG's mission is to acquire and manage iconic consumer brands in apparel, sporting goods, action sports, home, celebrity, entertainment and consumer electronics and enhance brand equity through best- in-class brand licensee and direct-to-retail partnerships. The brands ABG owns include Marilyn Monroe®, Prince®, Ektelon®, Viking®, TapouT®, Sportcraft®, Silver Star Casting Company®, Iron Star®, Hitman Fight Gear® and Sinister Brand®.
http://www.authenticbrandsgroup.com.
# # #