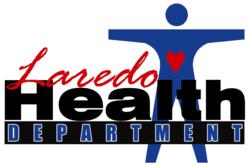 The influenza we are seeing in Laredo is likely coming (other communities) way, too, and maybe a lot sooner than anyone expects. -- Dr. Vincent Friedewald
LAREDO, TX . . . AUSTIN, TX (PRWeb)
Oct. 13, 2012 (PRWEB) October 13, 2012 -- The Texas State Dept. of Health Services (TSDHS) in Austin confirmed this week two Laredo school districts are reporting influenza cases this season, which are running at levels six times higher than in 2011.
The state's acknowledgement is in sharp contrast to a recent report of sparse flu activity in the United States by the national Centers for Disease Control and Prevention (CDC) in Atlanta. The CDC is now conducting further confirmatory testing, which was spurred by a new in-the-field surveillance system.
"This surprising early influenza outbreak – at levels usually seen only in the winter months – has been present almost from the onset in late August of the fall 2012 semester for both the Laredo Independent (LISD) and United Independent (UISD) school districts," said Dr. Vincent Friedewald, Chief Medical Officer for Argus1 Systems, Austin.
The TSDHS this week identified samples obtained from children in the Laredo outbreak to be Type B influenza virus, and not the swine flu variety being sporadically reported across the USA during the past summer.
The testing of samples was spurred by the Laredo school districts' use of a highly advanced, Internet-based, instant reporting system developed by Argus1 Systems Corp. of Austin, TX.
The City of Laredo Health Department (CLHD) and the LISD were the first in the nation to fully test and install the Internet-reporting system in 2009-10 for early identification of a possible novel Influenza H1N1 virus infection of students, teachers and staff. The virulent infectious illness became commonly known as the "swine flu."
The Argus1 system immediately notifies sickness cases to the health department at the time each child visits the school nurse. This instantaneous reporting, as opposed to standard once-weekly paper faxed formats, is one possible explanation for Laredo's early recognition of the current influenza outbreak.
Early Warning, Findings & Action
"The Argus1 system is used to help nurses care for and report on about 65,000 students in the two districts," Friedewald explained "It is used daily by more than 80 nurses, as well as by monitoring personnel at the city's health department.
"Detailed analysis of the cases in the outbreak is underway," confirmed Friedewald. "We have found in the surveillance reports that all schools, kindergarten to 12th grade (K-12), are involved.
"Gastrointestinal complaints, especially nausea, vomiting and diarrhea are much more common in this outbreak compared to past years, although the usual flu symptoms of fever, cough and sore throat still dominate," he said.
Friedewald, a former leading researcher with Arizona Heart Institute in Phoenix, is currently Associate Editor of The American Journal of Cardiology, a Clinical Professor of Medicine at the
University of Texas Health Science Center in Houston and an Adjunct Senior Research Professor at Indiana University School of Medicine in South Bend, IN. The former Mass Communications professor at Notre Dame is widely published in several fields.
As a result of the outbreak, Laredo health and school officials are putting out alerts. Letters from the schools to households are urging parents to have their children vaccinated immediately, as well as undertake hygienic measures to help combat the flu.
"It is imperative that families get flu immunization," emphasized Irene Rosales, Chief of Nursing and Health Services Director for UISD. "Additionally, parents should encourage their children to wash hands frequently, to cover coughing and sneezing and to avoid touching eyes, nose and mouth. And if they are sick, stay home."
Sandra Gallegos, Health Services Coordinator for the Laredo I.S.D., agrees, adding: "We must do all we can to keep our schools open to students and functioning normally despite this unexpected outbreak."
"The Laredo flu outbreak also should serve as a warning to other communities that their populations should be vaccinated as soon as possible," Dr. Friedewald said. "The influenza we are seeing in Laredo is likely coming their way, too, and maybe a lot sooner than anyone expects."
Historic Applications
The City of Laredo, a major U.S.-Mexico land port of entry, has played a key role in the design and development of the Argus1 System, serving as a test site from 2003 to 2008. Based on extensive testing and refinement, the system was re-deployed for the 2009-10 school year, with particular attention to the then new Influenza A H1N1 virus.
According to Christine Hsu reporting in Medical Daily (June 27, 2012), "The 2009 swine flu pandemic may have killed 284,500 people globally, 15 times more people than reported at the time, according to the first report to estimate the death toll."
A study, published earlier in the journal Lancet Infectious Diseases, focused on figures in poorer countries and found that the H1N1 flu virus, which particularly effects young persons, may even be responsible for as many as 579,000 deaths, a dramatic difference from the World Health Organization' original estimate of 18,500.
The system provides decision support for school nurses and other providers in caring for sick students; instant alerts such as vaccine recommendations; and continuous reporting and tracking of outbreaks to the CLHD and school authorities.
"Argus1 also can be used by physician offices, emergency medical responders and hospital emergency departments," noted Robert Burns, Director of Information Technology for Argus1 Systems.
"This system also provides point-of-contact surveillance for other forms of influenza as well as the potential to track other public health infectious diseases and chemical agents that the U.S. Dept. of Homeland Security has identified as possible agents in a biological or chemical terrorist attack," Burns stated.
In 2009, Patricia Keck, MSN, RN, and now past Director of LISD Health Services, stated:
"Argus1 will be an important part of our 'Fight the Flu' program. By quickly receiving reports from school nurses, LISD Health Services Dept. in conjunction with the City, is able to track illness patterns. If an illness pattern develops at an LISD school, we will provide the school with intensified flu prevention recommendations. Argus1 is a valuable weapon in fighting flu outbreaks."
"In addition to assisting nurses caring for sick students, Argus1 provides a distinctive reporting function to the CLHD," Friedewald said at that time. "The system is secured and uses both landline and wireless Internet-connected computers."
"This surveillance system is an important adjunct to track and monitor disease from the onset at the provider level and to quickly report to the CLHD for a rapid response intervention to contain disease," Hector Gonzalez, MD, MPH, Director of the city's Health Dept., said in 2009.
Signs, symptoms, test results
An important part of the Laredo-Argus program involves assessment of patients' signs, symptoms and test results, which are instantly transformed into a comprehensive list of possible disease causes and detailed information about each of the diseases.
Additionally, when a person's symptoms match any of nine categories of public health syndromes, including influenza-like illnesses, the exact time and location is reported to both the CLHD and to the central office of the School District, Burns explained.
All reported cases are displayed on a map of the City of Laredo so that potential cases are immediately tracked to help officials decide how to prevent its spread throughout the schools and the community at large.
"The beginning of every school year and every flu season is a potentially very dangerous period since a new influenza virus can strike young persons particularly hard," Friedewald emphasized.
"Our ability to build on our existing relationship with the LISD, UISD and the CLHD has afforded the children, as well as the entire community of Laredo, a proven and unsurpassed level of added protection," he said.
Argus1 Systems Corp., is headquartered in Spicewood, TX (near Austin), with editorial offices in Austin and technology offices in Memphis, TN.
RESOURCES:
Preston F. Kirk, APR, Kirk Public Relations, Austin TX, 830-693-4447; cell, 512-940-4402; kirkpf@verizon.net
Vincent Friedewald, MD, Medical Director, Argus1 Systems Corp., Austin TX, 830-693-2220; Cell: 512-417-5379; vef@3x5health.com
Robert N. Burns, CIO/CTO, Director of Information Technology, Argus1 Systems, Corp., Bartlett, TN, 901-730-4070; Cell: 832-496-6905, bob@argus1.com
Carrie Williams, Press Officer,Texas State Dept. of Health Services, Austin, 512-776-7119; Main: 512-776-7111 or 1-888-963-7111
Hector Gonzalez, MD, MPH, Director, City of Laredo Health Dept., 956-795-4920, hgonzalez@ci.laredo.tx.us
Irene Rosales, Chief of Nursing and Health Services Director for United I.S.D., Laredo, TX, 956-473-6264, irosales@uisd.net
Sandra Gallegos, Health Services Coordinator, Laredo I.S.D., Laredo, TX, 956-795-4160; sgallegos@LaredoISD.org