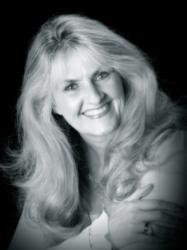 Depression, Family Holidays, Smoking Addiction, and Winter Weight Gain--Join us on Dr. Carol Francis Radio Talk Show.
Los Angeles, CA (PRWEB) October 15, 2012
Depression flattens many--work, family and personal life suffers. Addiction to cigarettes plagues many as they march down the path to lung and brain cancer, respiratory complications and heart disease. Holiday Blues are swiftly coming upon us with family conflicts, loss loved ones, divorce, death, loneliness and SAD (seasonal affective disorder) plaguing many. Winter Weight Gain approaches everyone soon. These four seasonal topics top the show off. Call in live at (626) 414-3510. Podcast recorded at http://www.blogtalkradio.com/dr-carol-francis/2012/10/15/depression-smoking-addiction-holiday-blues
Dr. Carol Francis introduces her book: IF YOU CAN"T STOP EATING, Maybe You're Hungry. (http://www.lulu.com/shop/dr-carol-francis/if-you-cant-stop-eating-maybe-youre-hungry-reset-your-food-cravings/ebook/product-18559129.html) "As we approach the darker months of the year and in some places it is harder to be active, people tend to eat more and exercise less. Of course the fat and sugar foods of Thanksgiving and Christmas holidays do not help shrink the waist either. However, now we also undersand that vitamin D3 plays a part in people staying healthy and metabolizing calories too and with the shorter days, D3 is less. These sorts of details are woven together in my book and are a part of this radio program as well," explains Dr. Carol Francis
Smoking is also a habit that is addressed during this program especially as the American Cancer Society is preparing for their stop smoking day during the first Thursday in November. Dr. Carol Francis as a hypnotherapist and psychologist has been helping individuals stop smoking for over 32 years. During this program more tips will be discussed to help individuals quit--quit in time for the family holiday gatherings. In addition, for only $2.99, Dr. Carol Francis offers to smokers a chance to have her books, articles, and videos by easily clicking this link and following the directions. http://www.facebook.com/StopSmokingSuccessfully/app_374126399298965
For those interested in receiving more information or assistance, on-line sessions or face-to-face sessions can be attained to help with any of these complications. Dr. Carol Francis, Psychologist, Hypnotherapist & Marriage, Child and Family Therapist serves the Los Angeles area close to Manhattan Beach, Hermosa Beach, Torrance, Redondo Beach, Rancho Palos Verdes, Palos Verdes Estates, Rolling Hills, Rolling Hills Estates, San Pedro, El Segundo. 310-543-1824.