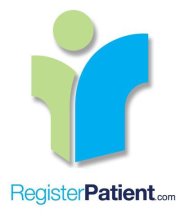 RegisterPatient is perfectly positioned to become a front-runner in the Health IT space
Gainesville, FL (PRWEB) October 16, 2012
RegisterPatient.com, Inc., (http://registerpatient.com) recently announced the initial closing of a $4.1 million Series A round of funding from two established venture capital firms and the appointment of Jana Skewes as President, CEO and member of its Board of Directors.
Harbert Venture Partners III, L.P. led the current round of funding, joined by the Florida Opportunity Fund. This first institutional round brings the company's total funding to $5.1 million. The investment will be used to fuel the company's rapid growth by expanding its product development capabilities along with sales, marketing and support infrastructure in order to capitalize on the demand for health care communication technology.
RegisterPatient.com offers state-of-the-art cloud-based tools that allow physicians to truly engage with their patients.
"We believe the company's offerings, combined with strong partnerships and growing leadership team, position it well to meet the increasing needs of physicians, hospitals and health systems," said Bob Crutchfield, Venture Partner at Harbert Venture Partners, who joined RegisterPatient's Board of Directors as part of the financing transaction.
David Williams, a registered nurse and a visionary in electronic healthcare communications, founded the company in 2006 when he saw the need to improve communication between physicians and their patients. Skewes will partner with Williams to continue to build out a world-class team that will take the company to its next level of growth.
Skewes brings more than 26 years of experience in the health care industry. Most recently, Skewes served as founding CEO of Shared Health, a web application software company focused on enabling health systems and their physicians to succeed under emerging reimbursement models.
She collaborated with health systems, physicians, State Medicaid divisions, payers and employers to build one of the largest health information exchanges in the country. Prior to building Shared Health, Skewes was officer of a $5 billion health plan with P&L responsibility for all major product lines.
Skewes has presented information on Capitol Hill and has testified before the National Governors Association on topics ranging from physician adoption of health information technology, to information security, to interoperability. She also served on the statewide eHealth Council of Tennessee Gov. Phil Bredesen.
Health care is experiencing an exciting movement toward electronic communication, accessibility and accountability by both patients and health care organizations and providers, said Skewes. With support from investors like Harbert and the Florida Opportunity Fund, RegisterPatient is perfectly positioned to become a front-runner in the Health IT space. The current round of funding follows a $320,000 Healthcare Bio-manufacturing Occupational and Technology Training (HBOTT) grant awarded to the company by Florida Works. The grant will be used to offset the cost of training many of the new employees the company plans to hire over the next 18 to 24 months.
About RegisterPatient.com:
RegisterPatient.com offers a suite of time-saving features including online patient registration, automatic insurance verification, email, text and voice appointment reminders and electronic patient referrals. RegisterPatient.com also offers a secure patient portal with features such as patient-to-provider messaging, online appointment requests and prescription refill requests. The RegisterPatient system can be utilized by medical and dental practices of any size as a stand-alone system or as a gateway to collect and pass information into an EMR, PMS or other third-party system. RegisterPatient's enterprise solution allows third-party vendors to white label and integrate any combination of RegisterPatient's features into their systems in an effort to augment their offering to their own clients.