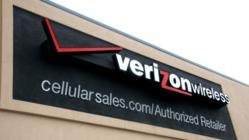 "Our focus has always been on providing the best one-on-one customer service, in-store device training and office visits for equipment demonstrations for our business customers."
Birmingham, AL (PRWEB) October 24, 2012
Cellular Sales of Alabama was named "Agent of the Year" for Verizon Wireless' Georgia and Alabama region at the company's recent 10th Annual Agent Summit.
This was the second consecutive Agent of the Year award for Cellular Sales of Alabama, which operates 21 Verizon Wireless premium agent locations in Alabama. Agent locations are graded based on customer satisfaction and sales accomplishments over the course of the year.
"Our focus has always been on providing the best one-on-one customer service, in-store device training and office visits for equipment demonstrations for our business customers," said Jason Love, regional director of Cellular Sales of Alabama. " We're honored to be recognized for what we do every day. The ability to offer our customers Verizon's incredible lineup of devices operating on their unparalleled network definitely makes our job easier."
As a premium agent retailer for Verizon Wireless, Cellular Sales locations offer a large selection of smartphones, tablets mobiles hotspots and more including a thorough selection of 4G LTE devices such as the Samsung Galaxy S® III and the DROID INCREDIBLE 4G LTE by HTC.
"We deeply value our relationships with agents who represent the Verizon Wireless brand across the region and the nation and are deeply committed to serving our customers," said Jason McGinnis, director – Indirect Sales, Verizon Wireless Georgia/Alabama Region. "We congratulate Cellular Sales of Alabama for representing the best of the best for the second year in a row."
For more information about the agent of the year at Cellular Sales, visit http://www.cellularsales.com.
About Verizon Wireless
Verizon Wireless operates the nation's largest 4G LTE network and largest, most reliable 3G network. The company serves 94.2 million retail customers, including 88.8 million retail postpaid customers. Headquartered in Basking Ridge, N.J., with 78,000 employees nationwide, Verizon Wireless is a joint venture of Verizon Communications and Vodafone. For more information, visit http://www.verizonwireless.com. To preview and request broadcast-quality video footage and high-resolution stills of Verizon Wireless operations, log on to the Verizon Wireless Multimedia Library at http://www.verizonwireless.com/multimedia.
About Cellular Sales
Cellular Sales, based in Knoxville, Tenn., is the nation's largest Verizon premium wireless retailer. Founded in Knoxville, Tenn. in 1993, the company has, for the past four years, been named by Inc. Magazine as one of the nation's fastest growing privately-owned retailers. Cellular Sales operates 530 stores nationwide and employs more than 4,000 individuals. For more information on the company, visit http://www.cellularsales.com.
# # #