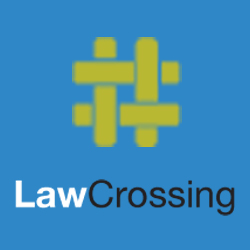 "Law firms sending work to back offices in smaller towns is set to increase over the next few years."
Pasadena, CA (PRWEB) October 18, 2012
As the legal consulting firm Fronterion first noted, in a trend that has accelerated lately, law firms in major cities are increasingly adopting business practices that their corporate counterparts implemented a decade ago – outsourcing their support departments. The aim is to reduce operating costs at a time when major law firms are facing increased pressure to hold down costs.
According to the ABA Journal this month, Foley & Lardner became the latest major law firm to outsource its support operations. A growing number of major law firms is now adding back office centers in "flyover country," creating hundreds of legal assistant jobs in the process. LawCrossing.com, which posts job openings only from the legal field, has found an increasing number of support staff job openings in these states in the last three months.
The main reason that major law firms are setting up operations in these states is the lower cost of real estate and access to a talent pool that can be paid less than employees living in America's major cities. In fact some Midwest attorneys charge $25-30 an hour for contract review, a rate comparable to that found offshore prompting some law firms to use outside contractors to do work that was once handled by their employees.
LawCrossing CEO Harrison Barnes sees this trend as a "golden opportunity" for legal staff and attorneys living in smaller towns and cities across America. "Law firms sending work to back offices in smaller towns is set to increase over the next few years." The site has also been able to locate 15,000 attorney jobs across America so far.
Most legal industry watchers agree on the fact that the industry is undergoing a fundamental shift. Law firm consultant Bruce MacEwen has even spoken out on the increasing trend of law firms offering "suicidal rates" to get work just to tide over their operating costs.
The attorneys who work at Law Crossing and its affiliates maintain a dynamic database of job openings. Through personal contacts they are often the first to know of legal staffing needs.
Pillsbury Winthrop Shaw Pittman, ranked at number 69 by Am Law in terms of revenue for 2012, is setting up an operations center in Nashville, Tenn. Foley & Lardner (number 52 in Am Law ranking) is outsourcing its records department work to Williams Lea, one of the major business-service providers in the legal field. Williams Lea was already handling Foley & Lardner's reception, copying and mailroom work in some of the law firm's branches.
In September, Bingham McCutchen which is at number 31 in the Am Law list, announced plans to move its entire accounting, finance, human resources and other administrative functions to Lexington, KY. That office is scheduled to open in Spring 2013 and will eventually house 250 employees. The firm is going to offer its existing legal staff the option to move there but is also willing to hire locally.
LawCrossing.com has been able to locate almost 7,000 legal staff job openings across America. Although in sheer numbers, New York City still dominates with almost a 1,000 legal staff job openings available, the bulk of the legal jobs are in smaller towns across the Midwest and the South.
About LawCrossing:
LawCrossing is an affiliate of Employment Research Institute, a powerful and comprehensive organization dedicated to help professionals, as well as first timers, finds jobs that will enhance their careers. LawCrossing consolidates every legal job opening it can find in one convenient location. LawCrossing has been on the Inc. 500 twice. The website also offers a three-day free trial to new members.