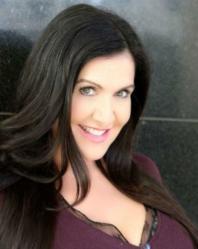 Beverly Hills, CA (PRWEB) October 18, 2012
Top Beverly Hills Jewelers Layna & Alan Friedman are no strangers to custom celebrity designs, but when approached by Roger Matthews, boyfriend (now fiance) of Jersey Shore's Jenni "JWoww" Farley, to design an engagement ring, the design concept needed to be big and bold. As Layna Friedman stated, "A woman never brings back a diamond for being too big." The end result of months of planning with Roger was a cushion-cut diamond that's more than 5 carats surrounded by 2.5 carats of pink and white diamonds in a hand-made 18 Kt. white-gold setting...and of course was accompanied by a skydiving proposal and acceptance by Jenni.
With over 20 years in the jewelry business, Layna & Alan Friedman are sought after by many in the entertainment industry, including Mariah Carey, Gwen Stefani, Richie Sambora, Nick Lachey, Queen Latifah, Pierce Brosnan, Lady Gaga and many others. Inspired by a love of all things Barbie®, Layna introduced the jewelry industry to one of the nation's favorite style icons with her Barbie®-inspired jewelry collection BarbieTM Rocks by Layna and Alan Friedman. Layna has dreamed of giving girls of all ages a peek inside the ultimate jewelry collection, which reflects a modern day interpretation of Barbie® doll's fun spirit and glamorous fashion sense. BarbieTM Rocks has become a trendsetting brand with celebrity clients including Teri Hatcher, the Kardashian sisters, Denise Richards, Gabrielle Union, Jenni "JWoww" Farley and Taylor Armstrong, who featured the line on an episode of The Real Housewives of Beverly Hills. The Friedman's also integrate the importance of charity within the BarbieTM Rocks line by donating 5% of every sale to Alicia Keys' "Keep A Child Alive".
For additional information, visit http://www.AlanDiamonds.com and http://www.BarbieRocks.com, or please visit the Alan Friedman showroom at 350 North Canon Drive, Beverly Hills, CA 90210. For media interview requests for Layna Friedman, please contact Sindy Godfrey - Events That Rock Publicity, 949-336-5216 or sindy(at)eventsthatrock(dot)com
BARBIE and associated trademarks and trade dress are owned by, and used under license from, Mattel, Inc. © 2012 Mattel, Inc. All Rights Reserved.
# # #