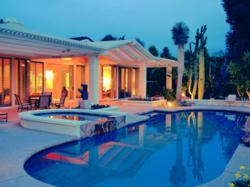 Offered at $1,525,000
Palm Springs, CA (PRWEB) October 24, 2012
Several airlines recently made new announcements of adding new flights to and from the Palm Springs International Airport. Virgin America announced in its own press releases and in several publications across the country about its exciting news of adding a nonstop flight from JFK (New York) to Palm Springs. USA Today reported on September 25, 2012, "The nonstop JFK-Palm Springs service will begin Dec. 22 and operate only on Saturdays during the winter season. But it's significant for Virgin America as it's only the second route for the airline that doesn't involve its main bases of San Francisco and Los Angeles. New York JFK-Las Vegas is the other."
The local Desert Sun also reported on September 21, 2012, "Allegiant Air, which announced plans to fly from Palm Springs International Airport to Oakland and Eugene, Ore., beginning Nov. 15, continues to grow". This is exciting news for Northern California travelers and those coming from the Pacific Northwest. Allegiant Air is also a popular airline for Canadian travelers from its Bellingham, WA destination. The demand is up and the airlines are responding. This news is not new to Canadians as WestJet already announced last year of its new flights from Toronto and several other major cities. This continues to be great news for Palm Springs area and its overall tourism, says Palm Spring Agent Constantine Kolytiris.
"The air traffic demand is not surprising to us who are in Palm Springs real estate in the valley," states Palm Springs Realtor Constantine Kolytiris. "We have known for some time that our market has been getting a lot more interest in both real estate and tourism from Canada, the Northwest and surprisingly enough the East Coast."
Palm Springs is an easy going and peaceful resort town. It's year around sun and dry climate has brought generations after generations to the Coachella Valley seeking outdoor activities and lifestyle. "Owning a vacation home in the Palm Springs area is a dream for many Americans and Canadians," adds Palm Springs Real Estate GC Fine Properties. "It's easy to fly in and out of our area and land in a true resort destination. Plus, we are an affordable vacation and holiday solution for many folks."
Palm Springs Real Estate GCFineProperties are experts in Greater Palm Springs and Desert Cities. Team Gina & Constantine lead the area in expertise as Premier Directors of Windermere Real Estate. Contact Constantine Kolytiris at 760-333-8028 or email conk(at)windermeresocal(dot)com.