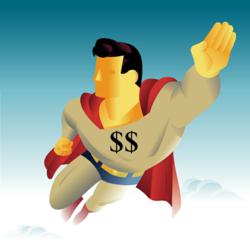 Five to fifteen second commercials on the mobile screen will be triggered by mobile search within the Mobile Wallet to convert shoppers to buyers.
Aliso Viejo, CA (PRWEB) October 19, 2012
Today Mobile Wallet Media has published a new article painting a picture of what mobile commerce of the future might look like. Randy Smith, the Founder and Chief Editor of Mobile Wallet Media has coined a term to describe his vision of the future of mobile commerce, "SuperCommerce," and lays out this vision in this article.
In recent weeks and months mobile payments news has been reported several times daily. Mr. Smith states "Just three years ago news stories about mobile payments was the topic of only an estimated 5-10% of total payments news stories. Now it seems every other article is about mobile payments or Mobile Wallets."
Startups such as LevelUp and Square, two of the most innovative and disruptive companies in the space, have been the focus of many of these news stories. These companies have solidly executed and deployed solutions and one may prove to be the next PayPal for mobile commerce. Square recently added Pay with Square and announced a partnership with Starbucks.
Seth Priebatsch, founder, chief executive officer and "chief ninja" has been very bold in his statements with the media. At a recent analyst day, Mr. Priebatsch stated, "The cost of moving money is going to go to zero because of tech players like us, competitors like Square, regulations like Durbin, and frankly a populist movement in the country that will push for legislation against banks." Mr. Priebatsch also made a slightly brash statement in stating his pitch to merchants: "Hey, do you pay interchange? You should stop." LevelUp has reported that even though they do not charge for payment processing, they still make money on their transactions from marketing fees.
Will such prove to be true? Is he right? Mr. Smith agrees and has for quite some time.
Mr. Smith states "Many retailers spend 4-6% on marketing and advertising to drive sales, while some spend up to 15% or as little as ½%. The larger the margins and demand, the more a merchant may or will spend on ads. The cost of processing retail credit card transactions is about 2%. The Mobile Wallet is the marriage of marketing and payments. Seth has properly forecast interchange margins will, in time, go down to zero as pressure increases to bundle payments with marketing. The pitch is, use our marketing and get payments free. It is even possible to guarantee increased net margins on all sales produced through this new hybrid model."
I'm sure Merchant Customer Exchange (MCX), a coalition formed to deliver a mobile wallet network, will have no qualms with this downward pressure on card processing fees.
The Square model has been cloned or white-labeled by dozens companies, despite the profits being virtually next to zilch. Most merchants that use a Square swiping device, otherwise known as a 'Dongle,' conduct less than $10,000 per month in credit card transactions.
Recently in Chicago, at the 5th Mobile Contactless Payment Innovations Summit, Ken Paull, the CEO of Roam Data shared: "My personal view is that Square has helped to create the market . . . Square has not been focused on profitability. I think their biz model has to change and is not sustainable. They must add value to compete."
SuperCommerce, says Mr. Smith, is all about creating value and convenience for the consumer and merchant alike. A teaser and prediction of his recently published paper states "In 2-4 years it will not be an option for a retailer to, not be embracing Mobile Wallets! It would be the equivalent of not accepting credit cards today."