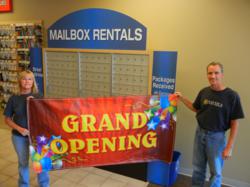 Las Vegas, NV (PRWEB) October 24, 2012
According to USPS they plan to consolidate their network of 461 mail processing centers in phases starting with 140 consolidations through 2013 and an additional 89 through 2014. "We revised our network consolidation timeline to provide a longer planning schedule for our customers, employees and other stakeholders, and to enable a more methodical and measured implementation," said Patrick R. Donahoe, Postmaster General and Chief Executive Officer of the Postal Service. Also according to Donahoe USPS is projected to lose approximately $14 Billion in 2012, http://about.usps.com/news/national-releases/2012/pr12_058.htm.
Actual mail delivery has decreased over the last decade, from 202.8 Billion total mail volume in 2002 to 168 Billion in 2011 according to the most recent numbers http://about.usps.com/future-postal-service/postalfacts-2012.pdf. This is not the primary cause of the most recent 5.6 billion dollar default however. USPS points to the 2006 Postal Accountability and Enhancement Act as the primary culprit. This congress-passed act forces USPS to pre-fun employee retirement over the next 50 years within a ten-year span. It is estimated that the United States Postal Service would be in the black for 2012 by a little over a billion dollars if the PAEA were not enacted.
According to industry insiders at The Mail Box Stores, the largest developer of independently owned mailbox stores in the country, the running commentary that email and the internet are to blame for what appears to be a declining business is incorrect. The mail business is as strong, or even stronger, than ever due to other factors like increased population, more services offered, and ironically, the closing of or cutting back of hours at so many USPS locations. "Entrepreneurs look at one set of data, closing USPS stores, and don't realize that outside factors that have little or nothing to do with the actual business of delivering mail and packages are the cause, and so are turned off to what is in reality a booming industry and one that is very likely to continue to be profitable for decades to come," according to Theresa Whitley, General Manager of The Mail Box Stores.
The bottom line, according the The Mail Box Stores, is that independent mailbox store owners who are able to utilize a range of delivery methods like USPS, UPS, FedEx, DHL, and others would be doing great even without these closings, but the closings also offer even greater opportunity, especially in the areas that are experiencing a decline in USPS service.
Discount Retail Store Services is a business development company that helps entrepreneurs start a business by offering all of the essential functions needed for success. They utilize six unique and proven business models including dollar stores, teen stores, clothing stores, fitness centers, mailbox stores, and party stores. Get recent news by visiting them on Facebook.