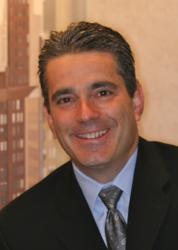 Chicago, IL (PRWEB) October 23, 2012
Doctors David and Michael Marcus of Marcus Dental Practice restore dental implants to patients whose crowns have become chipped or broken. Most implants last a long time, but the crown can become broken or chipped over time and need to be replaced. Implants have a 97 percent success rate, and it has been reported that the implants themselves can last over 20 years. Marcus Dental Practice can restore the crowns so that the implants continue to look like natural teeth.
An implant is comprised of three parts. The crown is the visible part which is designed to look and act as a natural tooth. It is attached to the abutment, which connects the crown to the actual implant. Implants can be used to replace a single tooth or multiple teeth, and may even be used to support dentures. Once a person receives an implant they must take care of it as though it is a natural tooth. Regular brushing and flossing is critical in preventing gum disease. It is also important to continue making regular visits to the dentist.
Dr. David Marcus and Dr. Michael Marcus understand that with dental implants patients can eat as they did with their natural teeth. To learn more about dental implants and Marcus Dental Practice's restoration process, visit http://www.marcuslaserdentistry.com.
Marcus Dental Practice is a dental office offering patients personalized dental care in implant dentistry for Chicago, Illinois for over 50 years. As a father-son team, Doctors David and Michael Marcus strive to continue their dental education and are both members of the American Dental Association. They aim to provide dentistry in all dimensions, as they are part of one percent of dental professionals providing the most recent FDA cleared laser procedure for gum disease and periodontal treatment. To learn more about Marcus Dental Practice and their dental services visit their website at http://www.marcuslaserdentistry.com and call (312) 241-1328.