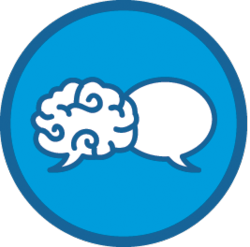 MindQuire offers free interactive cognitive behavioral therapy exercises online
Las Vegas, Nevada (PRWEB) October 22, 2012
MindQuire has launched a new online therapy application offering cognitive behavioral therapy exercises.
Cognitive behavioral therapy is an evidenced-based treatment of depression, anxiety, OCD, bipolar disorder, eating disorders and other mental health problems. Many psychotherapists incorporate cognitive behavioral techniques in their practice of psychotherapy. Doing homework is an essential component of CBT and therapists often ask their patients to practice their CBT skills at home by recording their daily activities, stressful situations and related negative emotions and thoughts.
In spite of the pervasive use of technology in healthcare, psychotherapists and their patients still rely on printed worksheets, or simply on pen and paper, to do their CBT homework. Mindquire offers a new technology that will allow registered therapists to invite their patients to practice their CBT skills and monitor their symptoms online.
About Therapy and Homework
CBT homework is a core component of cognitive behavioral therapy. Homework is important so patients are able to apply the skills learned during sessions to multiple real life stressful situations. Learning to cope in this applied manner improves the processing of negative thoughts and emotions. Homework is also important because it fosters independent use of newly acquired CBT skills by the patient. Patients learn coping skills during CBT sessions, but their ability to use these skills on their own is a crucial determinant of their long term emotional health. Research shows that patients that do their CBT homework have better outcomes.
Cognitive Behavioral Therapy Activities
MindQuire has included five activities in this first phase:
"Stress Log" allows patients to record their negative thoughts, the emotions that they generated, and the situations in which they arose. The goal is for patients to be more aware of the connection between what they think and what they feel. Stress Log Reports allows users to track their progress and therapists to monitor their patients' homework.
"Thought Challenge" prompts patients to question the negative thoughts that they report in Stress Log. A core principle in cognitive therapy is that negative thinking causes negative emotions. Thought Challenge helps patients question their automatic negative thinking.
Daily Acts helps patients track the quality of their time by recording the different things they do during the day and how they feel while doing them. Daily Acts Reports show patients and therapists the activities associated with good and negative emotions.
Anxiety Scale and Blue Scale allow patients to report and track their anxiety and depression symptoms respectively.
CBT Examples
MindQuire provides extensive examples of how their CBT exercises can be used. The CBT-Examples website, developed by MindQuire, follows four fictional characters in their journeys through CBT as they illustrate how to use the different activities offered by MindQuire to cope with depression and anxiety.
Patients can also learn how to use the CBT homework activities by watching user friendly tutorials:
Thought Record Part 1 - Stress Log
Thought Record Part 2 - Thought Challenge
About MindQuire
MindQuire was founded in April 2011 with the goal to improve mental health around the world by helping the therapist-client relationship succeed through technology. Our team is composed of individuals with diverse backgrounds in psychotherapy, psychiatry, public policy, business, and the arts.
9811 West Charleston Blvd
Suite 2-344
Las Vegas, NV 89117
Phone: 702-949-6262
Fax: 866-300-1976
https://www.mindquire.com/