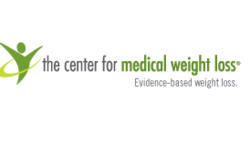 We need to ensure that the public does not lump physician care and the care of a clinical psychologist together to conclude that physician-led treatment of obesity is not effective. The evidence proves otherwise." Dr. Michael Kaplan, CMO, CMWL
Tarrytown, NY (PRWEB) October 22, 2012
The nation's largest network of medical weight loss physicians in the US, operating as The Center for Medical Weight Loss (CMWL), came together to challenge misleading language used in a recent study comparing the effectiveness of "commercial weight loss programs" and "clinical weight loss programs."
The study, led by a researcher at Baruch College and reported to have been published in the journal Obesity, claims that commercial weight loss programs, like Weight Watchers, are more effective in producing greater and longer-lasting results than "clinical weight loss programs." In the study, the Weight Watchers standard program was compared to a psychologist-led group-driven behavioral weight loss approach – not a one-on-one physician-directed approach. The study describes the psychologist as a "health professional trained in nutrition and behavior management."
"Many people associate the terms 'clinical' and 'health professional' with physicians, not psychologists. Because they are not clearly defined, we feel it could mislead millions of people who are looking for an effective approach to weight loss and long-term weight management," said Dr. Michael S. Kaplan, CMWL's Chief Medical Officer. "It's perplexing because the vague language seems counterintuitive for a commercial weight loss company that has benefited from healthcare professionals' referrals. We need to ensure that the public does not lump physician care and the care of a clinical psychologist together to conclude that physician-led treatment of obesity is not effective. The evidence proves otherwise."
The American Journal of Medicine published a study this summer showing that people who suffer from obesity (defined as a body mass index of 30 or higher) who followed a physician-led, non-surgical program safely lost an average 11.1% of their total body weight in just 12 weeks. That equates to 28 pounds on average, more than double the average weight loss of 13 pounds over a 48-week period on the Weight Watchers program.
"The publication of the Baruch College study comes at a time when policy experts are increasing support for the role of physicians as the chief caregivers in the fight against obesity, which is projected to affect 50% of US adults by the year 2030," said Kevin Eberly, CEO of CMWL. "The issue is that the support and recent momentum of physicians embracing their role in the fight against obesity could be jeopardized as a result of this misrepresentative, vaguely worded study, and people who need a physician's help could be misled."
On January 1, 2012, the Centers for Medicare and Medicaid Services introduced new coverage for obesity behavioral counseling by physicians, with several prominent private insurers following suit. This coverage does not extend to clinical psychologists like those included in the Baruch study. In June, the US Preventive Services Task Force (USPSTF) also recommended that all adults be screened for obesity by their doctors. The Center for Disease Control and Prevention officially declared obesity an epidemic in the United States in 1999, and as a condition fitting a chronic disease model in 2008.
"With staggering health care costs due to obesity, policy makers and industry are now recognizing it's time to get serious about controlling and even reversing the trends. And that seriousness means supporting physicians' efforts to screen for and treat obesity. Obesity is a disease and doctors are in the best position to treat that disease and the often serious health issues associated to being overweight or obese," said Eberly.
About Center for Medical Weight Loss
The Center for Medical Weight Loss (CMWL) programs provide an approach to long-term weight loss and maintenance under the care and support of trained physicians. Each fully individualized program is customized to the patient, taking into account his or her medical history, body composition, and personal goals. This individual care is supported with ongoing one-on-one counseling by the physician on important topics including nutrition, fitness, behavioral modification, motivation, and, where necessary, prescribed medications. Physicians in The Center for Medical Weight Loss network are all certified professionals specially trained in non-surgical bariatric medicine who have access to the latest techniques and medical data, including high-quality nutritional products and FDA-approved weight loss medications only available to medical doctors. The CMWL programs are clinically proven and evidence-based. For more information, visit http://www.centerformedicalweightloss.com.