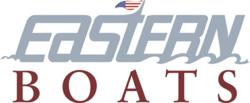 The similarities in quality build capabilities and the business model between Eastern and Rosborough provide for Eastern Boats the logical progression for our line of Trailerable Trawlers and Weekend Cruisers going forward as U.S. boats
Milton, NH (PRWEB) October 24, 2012
Eastern Boats, Inc., builder of "Downeast" boats, has announced the acquisition of several models of Rosborough Boats of Nova Scotia. The newly branded Rosborough Boats USA will now carry the popular RF-246 Sedan Cruiser, the RF-246 Custom Wheelhouse and the Seaskiff-22, with production beginning this fall at Eastern Boat's Milton, N.H. facility.
"The similarities in quality build capabilities and the business model between Eastern and Rosborough provide for Eastern Boats the logical progression for our line of Trailerable Trawlers and Weekend Cruisers going forward as U.S. boats," said Bob Rosborough of Rosborough Boats Canada.
With their many configurations, the advantages of building both the RF-246 and Seaskiff-22 locally guarantees owners the optimum investment value, providing the vessels with necessary U.S. documents, while eliminating the logistical and border issues associated with obtaining a Rosborough Boat from Canada.
The RF-246 celebrated its 25th year of production last March. Few semi-custom boats have endured the test of time like the RF-246, which is approaching the 500-hulls mark. The RF-246 has supplied vessels for a wide variety of clients, including work, leisure, scientific and patrol uses across North America. Imitated but never duplicated, the RF-246 remains the original and dominant pocket trawler. With the latest options, it has evolved into the most versatile boat on the market today.
The addition of the RF-246 Sedan Cruiser, along with the other configurations of this outstanding boat, allows Eastern Boats to offer a time-proven pocket trawler. The RF-246 is designed and constructed for ultimate usability and versatility. The stable, seaworthy, Atlantic Hull provides safety, comfort, and economical ease of operation. The accommodation areas provide spacious cruising and living aboard operation.
The helm and control center offers adequate areas for navigation and electronics, with maximum visibility through large windows, and easy accessibility to the deck, through the traditional pilot doors.
The Seaskiff-22, which was added to the Rosborough line in 1972, will enjoy a homecoming to New Hampshire, where it was developed and earned its reputation as the Sisu-22. The Seaskiff-22 and Sisu-22 share the same basic hull, but the Seaskiff-22 includes the advanced features and benefits of the Rosborough-built style.
The Sisu 22 was officially re-released as the Seaskiff 22 in 1994, with the Rosborough style, cruising comfort, fuel economy and sea-worthiness that has come to be expected from all Rosborough Craft. The Seaskiff 22 is a semi-custom platform that allows each boat to be tailored to the owner's personal boating style.
The new U.S. manufactured line is expected to be shown at winter boat shows.
Visit the Eastern website at http://www.easternboats.com