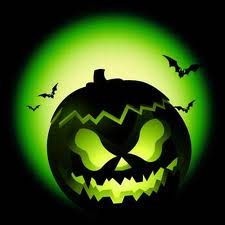 "A rainforest Halloween is truly something special, and I know that everyone here at Chaa Creek is looking forward to it," Ms Fleming said.
(PRWEB) October 22, 2012
The Lodge at Chaa Creek's annual festivities to honour both Halloween and the Day of the Dead will have a distinctly Maya flavour this year as Belize and the Mundo Maya region prepare to celebrate the completion of the Maya Long Count cycle on December 21, 2012, according to the eco resort's Food and beverage manager Bryony Fleming.
"We always get a big kick out of Halloween and in Belize it's combined with the Dia De Los Muertos, or Day of the Dead, to create a truly cross-cultural experience," Ms Fleming said. "This year, with 2012 and the emphasis on Maya culture, we can expect a bit more Maya influence as well," she added.
Ms Fleming said that Belize, the former English colony of British Honduras, is unique in the region due to its combination of English and Spanish influences set amidst a Maya culture that has defined Belize since 1800 BC. "So most of our holidays are a mix of traditional English, Spanish, Maya, Mestizo, Garifuna and other celebrations, all rolled into something distinctly Belizean.
"For example, Thanksgiving is celebrated in Belize, but you'll find tamales on the table next to the turkey, and the pumpkin may be the same one the Maya have cultivated for thousands of years. You hear Christmas carols sung in Creole with a Garifuna drum beat, and New Years can be rung in with Spanish or English songs, or both, depending on what village you're in.
"Halloween is probably the best example of this, as people with a Spanish background celebrate the Day of the Dead as they do in Mexico and Guatemala, while those from English and European cultures celebrate as they do in North America, complete with costumes and trick or treating. It's a great mix and always a fun time for both kids and adults," she said.
Today's Day of the Dead has its origins in Aztec festivals dating back centuries to honour the goddess Mictecacihuatl and to related Maya observances. It is now celebrated throughout the Latino world, with visits to cemeteries and churches on November 1 and 2.
Halloween, a contraction of "All Hallows Eve" is celebrated worldwide on October 31st, the eve of the Christian feast day of All Hallows and has its roots in Old World harvest and pagan festivals honouring the dead, especially the Celtic Samhain, which is Old Irish for "Summer's End." During Samhain, the doors to the otherworld were said to be opened, with fairies and other mystical beings coming up for a visit. It is said that the customs of wearing costumes, going door-to-door to collect treats, bobbing for apples and other Halloween trappings come from this tradition.
Samhain was eventually assimilated into the Christian All Hallows Day, which honours departed saints, and with the mass migration of Irish and Scots people to North America, the holiday took hold there to become one of the biggest events on the modern social calendar in the US.
Belize, Ms Fleming said, has embraced the holiday with enthusiasm. "It used to be that Halloween was celebrated more on San Pedro and Caye Caulker, and Day of the Dead more of an inland thing, but now you see the combination all over Belize, with schoolkids and adults getting into the act. Here at Chaa Creek we'll make sure our younger guests have a bit of trick or treat fun, our Chef Mario said he's planning something special, and I expect our Jungle Lounge will take on new life with costumes and themed cocktails, so there's something for everyone.
"I think a cross-cultural Halloween in the Heartland of the Maya must be one of the most unique experiences a person could have, and we'll be making sure that our guests learn about the Tata Duende, La LLorana and other spooky rainforest dwellers that feature in local myths and legends.
"A rainforest Halloween is truly something special, and I know that everyone here at Chaa Creek is looking forward to it," Ms Fleming said.