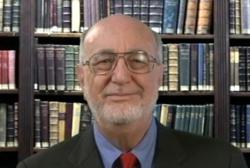 "There's no need for an insurer to spend millions of dollars for lawyers that it doesn't need to spend."
North Vancouver, BC (PRWEB) October 24, 2012
Specialty Technical Publishers (STP), one of North America's premier publishers of comprehensive guides that help organizations maintain compliance and mitigate risk, has updated its Audit, Compliance and Risk Blog with an in-depth post by top insurance coverage attorney and STP author Barry Zalma Esq., CFE.
In his 1468-word commentary, Understanding Insurance Law (Rule Number One: Words Rule), Mr. Zalma:

Summarizes key findings of the August, 2012 ruling handed down by the California Supreme Court in the case of State of California v. Continental Insurance Co., in which the court applied the "all-sums-with-stacking" line of reasoning to address the issue of insurer indemnification.
Presents three straightforward actions insurers can take to avoid a costly outcome, such as that experienced by Continental.
Presents three key criteria to look for in a skilled insurance underwriter; and – using the California Supreme Court ruling as a point of reference – offers insurers advice on how to best handle liability claims.
"As I write in the article," said Zalma, "There's no need for an insurer to spend millions of dollars for lawyers that it doesn't need to spend. Pursuing litigation is very often a lot more costly than avoiding it. Because, even if you win the lawsuit, when all factors are considered you often lose." He continues, "In the case of the insurers who indemnified the state of California for its pollution of the Stringfellow Acid Pits, the whole mess could have easily been avoided. This blog of mine tells you how, and how insurers can avoid these types of costly problems in the future."
"Mr. Zalma's insurance guides,Construction Defects: Litigation and Claims, Mold: A Comprehensive Claims Guide, and Insurance Claims: A Comprehensive Guide consistently rank among our top selling publications," said Deon Kopke, STP President & CEO. "For those insurance professionals who are unfamiliar with Barry's work, this informative article offers good food for thought and a good introduction to his no-nonsense, to the point, writing style."
You can also download (PDF) Zalma's six-point checklist, 6 Key Factors To Consider When Hiring A Claims Adjuster.
About Specialty Technical Publishers
STP are premier publishers of practical interpretive technical guides for compliance and risk reduction, used by North American and global business leaders, audit managers and other professionals.
STP publications offer comprehensive, up-to-date guidance on key issues and help ensure compliance with regulatory standards and requirements. For more information on Specialty Technical Publishers, and the wide array of interpretive technical guides, please visit the website or call 1.800.251.0381. You can also see blogs by other members of our expert author team here.
Media Contact:
Deon Kopke
800.251.0381
About Barry Zalma, Esq., CFE.
Barry Zalma, Esq., CFE, has practiced law in California for more than 40 years as an insurance coverage and claims handling lawyer. He also serves as an insurance consultant and expert witness specializing in insurance coverage, insurance claims handling, insurance bad faith and insurance fraud. Mr. Zalma serves as a consultant and expert, almost equally, for insurers and policyholders. He founded Zalma Insurance Consultants in 2001 and is the author of Insurance Claims: A Comprehensive Guide, Mold: A Comprehensive Claims Guide and Construction Defects: Litigation and Claims.
Barry Zalma can be reached at any time at 310-390-4455 or by e-mail at zalma(at)zalma(dot)com. You can also visit his website or his blog.