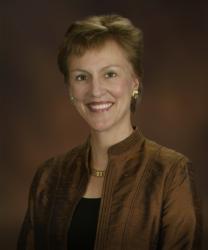 Blacksburg, VA (PRWEB) October 25, 2012
Handshake Media, Inc. announced today that company president Anne Giles Clelland will present "The Entrepreneurial Clinician: What Clinicians with Great Ideas for Health Care Mobile Apps Need to Know" during the mHealth Summit, which will take place at the Gaylord National Resort and Conference Center near Washington, D.C. on December 5.
Her address will be part of the session "What Goes into Making an Extraordinary mHealth App?" It will outline best practices in mobile entrepreneurship, and include a case study about Cognichoice(TM) the personal and social behavioral health application platform from Handshake Media.
Cognichoice is based on clinically-proven techniques for fostering and reinforcing behavioral changes that result in better health outcomes for a range of conditions. The app is available as "white label" software for companies and organizations in the health care industry that are mission-driven and-prevention-driven to help patients make choices resulting in prescribed behavioral change. Cognichoice can be used as a mobile app or through a Web browser on a mobile device, laptop or desktop computer.
Handshake Media serves organizations that treat patients with behavioral health needs including those with type 2 diabetes, PTSD, and substance abuse disorders. The company is collaborating with a health care organization on a pilot study using Cognichoice with overweight and obese adolescents. Handshake Media is seeking additional research partners for studies with diverse populations whose improved health depends upon behavior change.
The mHealth Summit, presented by mHIMSS, is a mobile initiative of the Healthcare Information and Management Systems Society. Event organizers include the National Institutes of Health of the U.S. Department of Health and Human Services. Over 4500 participants from 50 countries are expected to attend.
Anne Giles Clelland, M.A., M.S., is the founder and president of Handshake Media, Incorporated and the founder of Handshake 2.0(R). She is the originator of the concept for Cognichoice, and Alexander Edelman, a Ph.D. student in physics at the University of Chicago, is the founding developer.