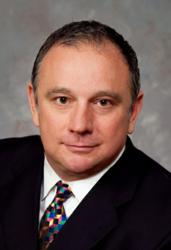 "At Wesley Financial Group, we create custom 'timeshare contract cancellation' plans for every client we represent. And we don't leave it up to you to figure out. We'll walk you through every step."
- CEO of Wesley Financial Group Chuck McDowell
NASHVILLE, Tenn. (PRWEB) October 26, 2012
As an example of the many unscrupulous and deceitful predatory business operations to be avoided by timeshare owners, Wesley Financial Group CEO Chuck McDowell points to the arrest last week of a Florida woman accused of running a "timeshare restitution" scam.
According to an Oct. 15 story in the Orlando Sentinel, "Authorities say they have finally caught up with a Boynton Beach woman accused of defrauding 72 people in 31 states out of more than $60,000 in a timeshare restitution scam anchored in Delray Beach."
The accused, Josephine Walker, was manager of The Restitution Advocacy Bureau LCC, whose telemarketers falsely claimed they were working with the Florida Attorney General's office to provide restitution to previous victims of timeshare resale fraud. Telemarketers told victims they required a fee – anywhere from $400 to $4000 – to process claims to the non-existent restitution fund. The fees allegedly went into the scammers' pockets and victims received nothing but a dial tone when they called back.
"Be cautious of someone asking you for upfront payments before any services have been provided and stay clear of money-back guarantees for the money you're asked to pay upfront," said Chuck McDowell, CEO of Wesley Financial Group LLC, a leader in timeshare advocacy.
Timeshare advocates like Wesley Financial Group help timeshare owners void contracts that were entered into as a result of fraud, misrepresentations or a narrowly defined type of activities that were part of the sales presentations, closing discussions and/or during the term of the relationship itself. Wesley Financial Group has helped hundreds of timeshare owners recover over a million dollars.
According to McDowell, the most important thing for timeshare victims to do is to take it slow and not rush into anything. "A sure sign of scam is the 'act immediately, without delay' line," he said. "Take time to research the company and what they're trying to sell you. It's an important step in building a trusting relationship, which is exactly what you are looking for in a timeshare advocacy company. A relationship you can count on."
"Companies unwilling to meet in person, give you their business phone number or even the actual business office address should be flagged in your mind as untrustworthy. In order to make it easier for clients to meet with us personally, we opened our Pigeon Forge office in August because of the strong presence timeshare companies have in the area," said Chuck McDowell. "And we go beyond simply giving out our business number. I provide my personal cell phone number to every client."
By forming strong, trusting relationships, victims feel comfortable knowing someone is there to guide them along the way. "Some sales people may try to shrug off the importance of your reading and understanding documents they're asking you to sign," said McDowell. "These documents are crucial to read and more importantly, understand. At Wesley Financial Group, we create custom 'timeshare contract cancellation' plans for every client we represent. And we don't leave it up to you to figure out. We'll walk you through every step."
For more information about Wesley Financial Group, visit http://www.wesleyfinancialgroup.com. To contact Wesley Financial Group CEO Chuck McDowell, call 615-288-2000.