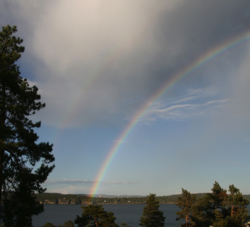 Light science and technology are crucial for sustainable development, preserving cultural heritage, and addressing climate change.
BELLINGHAM, Washington, USA (PRWEB) October 24, 2012
A proposal to establish 2015 as the International Year of Light and raise awareness of the vital role light-based technologies play in driving industry and enhancing life has received enthusiastic support from the UNESCO Executive Board .
The proposal was introduced to the UNESCO board last week by SPIE Fellow Paul Buah-Bassuah (Laser and Fibre Optics Centre, University of Cape Coast) of Ghana and representatives from Mexico, the Russian Federation, and New Zealand on behalf of a global partnership of more than 40 scientific societies, academies, and other institutions, in collaboration with the UNESCO International Basic Sciences Programme (IBSP). SPIE, the international society for optics and photonics, is a member of the partnership.
The IYOL initiative has been in development since 2009 under the leadership of the European and African Physical Societies. With the UNESCO endorsement, organizers will outline activities for 2015 along with a formal request to the United Nations General Assembly.
"The science and technology of light have revolutionized medicine, have opened up international communication via the Internet, and are central to linking cultural, economic and political aspects of global society," Buah-Bassuah told the board. "Advances in light science and technology are crucial for sustainable development, preserving cultural heritage, and addressing climate change. "
European Physical Society President-Elect John Dudley (Université de Franche-Comté) praised SPIE's level of involvement and support in advancing the initiative, and said its activities were essential to the initiative's success with UNESCO.
"Through this action, UNESCO has joined in advocacy of the profound importance of light in every facet of life," said SPIE Executive Director Eugene Arthurs. "SPIE is continually working to raise awareness of photonics technology, the many high-value jobs it creates, its numerous applications that already have revolutionized our world, and future applications that will solve pressing problems in communications, healthcare, food and water source management, and other vital areas."
Arthurs cited as examples the inexpensive solar-powered solid-state lighting that has replaced toxic kerosene for indoor use in some developing regions, remote sensing from space that tracks crop health, major storms, and underground water sources, and non-invasive screening of infants for life-threatening breathing or digestive conditions.
Arthurs serves on the international advisory board for the IYOL Steering Committee along with SPIE President Eustace Dereniak (University of Arizona), SPIE Immediate Past President Katarina Svanberg (Lund University Hospital), and SPIE Fellow Maria Calvo (Universidad Complutense de Madrid). SPIE Member Angela Guzman (Florida Atlantic University) and SPIE Fellow Chris Dainty (National University of Ireland) serve on the steering committee.
About SPIE
SPIE is the international society for optics and photonics, a not-for-profit organization founded in 1955 to advance light-based technologies. The Society serves nearly 225,000 constituents from approximately 150 countries, offering conferences, continuing education, books, journals, and a digital library in support of interdisciplinary information exchange, professional growth, and patent precedent. SPIE provided over $2.7 million in support of education and outreach programs in 2011.