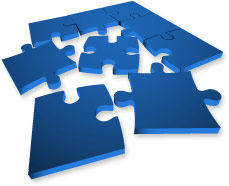 When renting a mailing list today, you're not renting one database, you're renting the opportunity to target multiple potential customer segments
Cape Coral, FL (PRWEB) October 29, 2012
Marketing list data service provider, BB Direct, located in Cape Coral, FL introduced new data append services this week on its website. Data append services are extremely important to direct mailers looking to increase overall return on investment for their direct marketing campaign while ensuring accuracy and deliverability of their file.
"Our ability to enhance a database with various elements has made for far more segmented data files," says BB Direct CEO, Brian Berg, of the newly released appends services. In addition, "When renting a mailing list today, you're not renting one database, you're renting the opportunity to target multiple potential customer segments," states Berg.
Prior to completing a data append to your businesses consumer or business database, the file will be run through a stringent "cleansing" process to ensure its accuracy. Data hygiene methods used by BB Direct in the data append process include NCOA (National Change of Address) processing, duplicate removal (deduping), deceased checks, and CASS (Coding Accuracy Support System) Certification.
Using a highly complex matching system BB Direct is able to append an array of selections to a business's current database to increase the accuracy and effectiveness of the file. Append selections include name, address, phone, email address, and a variety of demographic selections including age, income, and presence of children. Append matches made through BB Direct's new system include data at both the individual and household level.
New files and records are continuously being added to BB Direct's consumer and business masterfiles allowing direct marketers and business owner's access to the most up to date append data and information.
About BB Direct
BB Direct is a leading source of quality mailing lists, data enhancement, and data hygiene products. Headquartered in Cape Coral, Florida, BB Direct works with the list broker industry and other value added resellers in the direct marketing arena. For more information on BB Direct's line of direct marketing services contact a representative at (866) 501-6273 or visit them at http://www.bbdirect.com.