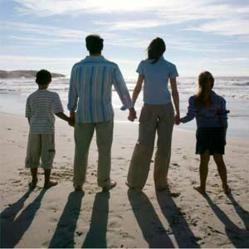 Wireless Service Plans from Elite Security Services Captures Tennessee Home Security Industry within a Year of Inception of Service
(PRWEB) October 29, 2012
Elite Security Services, the fastest growing security company in the United States, have outsmarted all their competitors in the Tennessee home security market within a year of formation of the company. The company's service network has now expanded beyond the geographical boundaries of the nation to the neighboring Canada. The efficient wireless security plans from the company has been largely responsible for their high popularity in Tennessee and its surrounding areas. Most home owners in Tennessee now prefer wireless security systems because they have tons of user friendly features that are not found in traditional systems with wires. Elite Security Services has three excellent wireless service plans for their customers.
Tennessee home security customers prefer wireless systems from Elite Security Services because these systems can be installed quickly and tidily without affecting the aesthetics of the house. The wireless sensors offered by the company can also be relocated very easily. Apart from ease of use, the economical security plans from Elite Security Services has excellent features to keep miscreants away from home. All these security systems can function round the clock even during non availability of home power. The basic surveillance plan from them is available for only $35.99 per month. The company has two more packages that are designed to address specific needs of users for slightly higher price range.
The company is owned by well known American security industry expert Mr. Paul Shakuri. Talking about the wireless security service offered by his company, he states, "Wireless systems are far superior to the traditional ones because of their user friendly nature and technical superiority. You just can't say no to them if you are looking for the best in the market". He has also mentioned that his company would soon introduce significant enhancement of their Tennessee home security systems.
About the Company: Elite Security Services is a rapidly growing company in the home security industry. They offer highly efficient and economical home security solutions in America and Canada.
Contact
Paul Shakuri
Phone: 800-880-9569
Website: http://www.YourAlarmNow.com