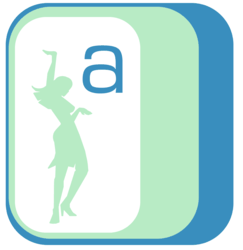 Helping social service organizations provide better service and demonstrate the difference they make in the lives of their clients is the reason Penelope exists.
Waterloo, ON (PRWEB) October 31, 2012
Athena Software business development associate Veronica Williams will represent the Waterloo, Ont. technology company's Penelope case management software solution at the fifth annual Family and Relationship Services Australia (FRSA) conference at the Darwin Convention Centre, in Darwin, Australia Nov. 13 to 15.
This year's FRSA conference, titled Positive Impact: Showcasing the Evidence, is one of the largest of its kind in Australia, bringing together hundreds of people from the family and relationships support services sector in the country.
Veronica will be joined at the Athena Software booth by Joanna Retnam from Sinapse, Athena's Australian partner for Penelope support. Throughout the three-day event, Veronica and Joanna will be available to chat with Athena's existing Australian clients as well as to give prospective clients the opportunity to see Penelope's enhanced FSP integration and Penelope's ability to track and report on client outcomes and organizational impact.
"We are excited about this year's theme. Penelope is a powerful tool for demonstrating impact because of its flexible and program-specific data capture, comprehensive workflow tools and robust reports. These help organizations provide better service and demonstrate the difference they make in the lives of their clients. That is ultimately one of the core goals of Athena and the reason Penelope exists," said Veronica.
Athena Software's presence Down Under has grown exponentially over the last three years. More than 35 clients in Australia have successfully implemented the company's Penelope case management software application, including large organizations like Relationships Australia, Anglicare, Victoria University, Centacare, Uniting Care, the University of Sydney and Queensland Health.
In the last year, Athena has also introduced Penelope to multiple clients in New Zealand. Athena's first client there, Relationship Services Whakawhanaungatanga, is the largest provider of professional counselling and relationship education services in the country.
This will be Athena's third consecutive appearance at the event -- business development associate Jamie Searth represented Athena at the 2010 conference in Melbourne, while director of deployment projects Greg Stanley-Horn gave a presentation at the 2011 event in Queensland.
For more information on this year's FRSA conference, please visit http://www.frsa.org.au.
COMPANY INFORMATION
Athena Software (http://www.athenasoftware.net) is an innovative global company recognized for providing leading-edge client information management software. We are the developers of Penelope, one of the world's most advanced and successful client information / case management applications for behavioural health and social service organizations. With the backing of our world-class support team, Athena Software empowers organizations to achieve new levels of client service, accountability and effectiveness.