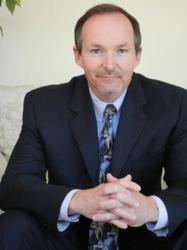 Los Angeles, California (PRWEB) October 31, 2012
Orange County personal injury attorney, Paul W. Ralph, discusses the unlicensed driver epidemic in Los Angeles. According to a news report in City Watch, A white paper prepared by Don Rosenberg was released on October 11th, and it makes some startling observations about how deadly certain driving behaviors are for Los Angeles victims. Among the topics Mr. Rosenberg covers in his paper are drunk drivers, speeding, road rage, and distracted drivers, all of which cause untold misery in terms of collisions with pedestrians, cyclists, and passenger vehicles. However, one of the most interesting items concerns unlicensed drivers; Mr. Rosenberg claims that the number of drivers without valid licenses in Los Angeles is four times the number of those in other cities in the United States.
Nationally, 11 percent of all traffic accidents involve hit-and-run drivers, according to the National Highway Traffic Safety Administration. However, in Los Angeles, the LAPD reports that 44 percent of all collisions are hit-and-run. Most experts believe that unlicensed drivers contribute enormously to the number of hit-and-run accidents. Drivers without a license are simply more likely to leave the scene of a collision.
However, even in accidents in which the driver is identified, the number of unlicensed drivers is amazing. About twenty percent of accidents are attributed to drivers without a license in the City of Los Angeles. This means that you have a one-in-five chance of being hit by an unlicensed driver if you are involved in an accident.
The white paper references an AAA study that estimated that 32.4 percent of all fatal crashes involve drivers without a license and 51 percent of all hit-and-run fatal accident drivers were unlicensed.
Don Rosenberg has good reason to be concerned with the topic. In 2010, his son was killed by an unlicensed driver. This prompted him to start a website titled Unlicensed to Kill to bring attention to the terrible problem of drivers who have no regard for the law and believe there are no consequences to their actions behind the wheel.
Paul Ralph, personal injury lawyer in Orange County, echoes the sentiments Mr. Rosenberg expresses in his report. "Unlicensed and hit-and-run drivers are a safety issue that we in Los Angeles cannot afford to ignore," Mr. Ralph states. "Every single collision that is caused by a hit-and-run or unlicensed driver, whether there is an injury or not, costs all of us in the long run. We pay in the form of higher insurance premiums, more crowded courtrooms and a more widely-stretch police force. When hit-and-run or unlicensed drivers cause injury, there is no calculating the cost to the victims and their families, and many of them will never recover any repayment for their expenses or other compensation from these drivers. We must all do our part to hold our city and county accountable for taking a tough stand on these issues."
About the Law Offices of Paul W. Ralph
Paul Ralph is a car accident attorney in Orange County, California, who handles all types of vehicle accident cases as well as cases involving premises liability, defective products, workplace harassment and discrimination, and medical malpractice.
Attributes: City Watch, "Los Angeles: Unlicensed Driver Capitol of the US," Staff Writers, October 11, 2012.
Contacts
Law Offices of Paul W. Ralph
500 North State College Blvd, Suite 1100
Orange, CA 92868
(714) 919-4415
Orange County SEO
Suite 218, 16400 Pacific Coast Hwy,
Huntington Beach, CA 92649
(949) 494-0007
SEO Video
Orange County SEO
SEO Website Design
Orange County SEO