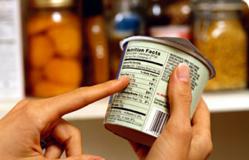 If you cannot pronounce it, don't eat it. It is as simple as that.
(PRWEB UK) 31 October 2012
Since when has a packet of pineapple been more damaging to your health than a chocolate bar? Or a fresh piece of steak worse than a microwaveable hamburger?
According to the new food labelling initiative (http://www.bbc.co.uk/news/health-20050420), busy shoppers can assess the quality of a meal according to a colour- coded system. However, some products are in the "red zone" when they shouldn't be. Why is this?
To put it simply- the wrong nutritional values are being used.
Unsaturated fats are essential as certain organs such as the brain rely upon them to function smoothly. Nuts and seeds are excellent examples of food types labelled as "fattening" when in reality this simply is not the case.
What is more, the colour coding system fails to take into account the other ingredients which can be found in many foods and drinks.
A glass of diet coke contains less than a calorie and no sugar whatsoever. However, some of the ingredients include E150d, acesulfame-K and phosphoric acid. Consuming high levels of artificial sweeteners has been linked with severe headaches, addictions and an increased desire for sugary products.
Dr. Hadi agrees with Differ Diets regarding the new labelling system: "Food labels do not take into account the dangerous ingredients that are added to these so-called healthy products."
Many health experts support the notion of healthy, fresh ingredients in meals.
Dr. Hadi went on to say: "If you cannot pronounce it, don't eat it. It is as simple as that. The more natural the food is, the better it is for you and the easier you can digest and absorb all of the valuable nutrients and vitamins."
It has also been noted that food labels do not take into account the actual portion size. The obesity epidemic is also getting worse through the sheer volume of food consumed.
The new food labelling initiative does not consider users' unique personal circumstances. This is the very thing that Differ Diets is trying to do; providing tailored weight loss solutions to the individual dieter. Some shoppers may have food intolerances or allergies, or exercise on a regular basis meaning that they need extra "calories" to keep them going.