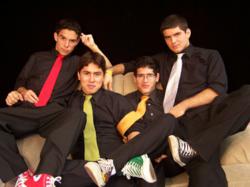 ...[referring to Tiecoon.com] if that is your biggest problem, you really don't have problems
Los Angeles, CA (PRWEB) October 31, 2012
Tiecoon.com and Neck-Wear.net have just expanded into narrow ties and boy's clip on ties with huge success. This success has also brought about Tiecoon.com halting silk tie restocking and inventory growth. The company has found that between the rising cost and competitiveness of silk ties, it would choke capital and growth for the time being.
Combined as one of the largest neckwear retailers and wholesalers in the US, Tiecoon.com and Neck-Wear.net, has had capital growth dilemmas with traffic and customers ever expanding.
"We have found ourselves in short supply of regular ties, XL ties, and narrow ties. Our biggest problem is now figuring out where to spend the money on new lines of ties. We can barely keep up with customer's demands for new colors and styles," states Jesse Pederson, the parent company's president. "But if that is your biggest problem, you really don't have problems."