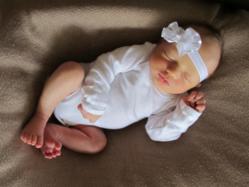 We were amazed at the stellar performance of green-diapers in our tests.
Cheyenne, WY (PRWEB) October 31, 2012
Baby product review website BabyGearLab.com announced today the results of its 2012-2013 Editors' Choice awards for disposable baby diapers. The winners were selected from a field of 20 top-rated disposable diapers, all of which were subjected to rigorous comparison tests, both on babies in normal day-to-day use, and in a lab environment, covering the following performance categories: absorbency, fit/leakage, comfort, and eco-health. The testing informed ratings of each diaper across these four performance metrics. In the end, BabyGearLab made the decision to award three diapers for exceptional performance: the best diaper overall, the best value diaper, and the top pick for green diaper. View the complete details from BabyGearLab's ratings of 20 top disposable diapers on BabyGearLab.com.
The winners are:

Editors' Choice Award for Best Disposable Diaper Overall – Earth's Best TenderCare Chlorine Free diapers. According to BabyGearLab's founder, Dr. Juliet Spurrier, "The Earth's Best brand surprised and impressed us with its high-absorbency level and good fit coupled with its hypoallergenic and environmentally friendly qualities, all at a reasonable price. We would never have expected that a green diaper like the Earth's Best would offer such a compelling one-two punch of price and performance relative to top-brands like Pampers and Huggies."
Best Value Award Disposable Diaper – The Up & Up (Target brand) disposable diaper. Spurrier notes, "We were impressed that Target's Up & Up diaper performance in our tests was well above average, and on par with brand name diapers like Pampers and Huggies, for about 40% lower price. Target has succeeded in making Up & Up a genuinely quality diaper, offering a hypoallergenic, chlorine- and latex-free option at a terrific price point. We also felt it was significant that Up & Up outperformed every other big-box private label diaper in our tests, and literally walloped the performance of the similarly priced Parent's Choice (WalMart brand) diaper."
Top Pick Award for Best Green Diaper – BAMBO Nature disposable diapers. "Although they were the third-most expensive diaper in the group, no other brand compared with regard to BAMBO's performance in our tests. The Bambo diaper earned the highest score on all four performance variables," BabyGearLab's founder Dr. Juliet Spurrier said. "We were amazed to find a diaper that not only rated very high in terms of ecological and hypoallergenic factors, but was also extremely comfortable and super-absorbent. In fact, with my own children I switched from using Seventh Generation diapers to Bambo based on its exceptional performance in our tests, and I've been very happy with the results."
The Editors of BabyGearLab have compiled an article with advice on How to Select the Best Disposable Diaper, which includes guidance on issues such as what features are most useful in practice, what benefit is gained by spending more on a disposable diaper, and whether eco-friendly diapers are worth the added expense.
About BabyGearLab LLC
BabyGearLab was founded in 2012 by pediatrician Dr. Juliet Spurrier and is dedicated to offering the world's best quality reviews of products needed in a baby's first year of life.
Media Contact:
pr(at)babygearlab(dot)com
Phone: (307) 773-0408
http://www.babygearlab.com