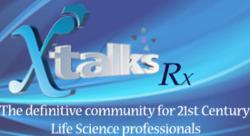 Toronto, Canada (PRWEB) October 01, 2012
There is broad recognition of the need to transform drug development to reduce the time, cost and risk involved in innovation. Sponsors and CROs know that a new paradigm of clinical trial monitoring is critical to their success, and to the future of clinical research. Risk Based Monitoring (RBM) is an accepted method covered by FDA draft guidance and an EMA reflection paper. This approach involves adjusting the monitoring strategy based on level of risk, reflecting the reality that 20% of clinical trial sites contribute to 80% of quality issues.
Our speakers will give a perspective on executing RBM leveraging three elements:
People: The FDA guidance notes the trend for centralized monitoring. This presents opportunities for CRAs and Data Managers, as well as the evolution of a new internal CRA role (iCRA) for in-house monitoring and data-quality support.
Process: This involves the use of risk indicators to drive monitoring; for example, data indicating an atypical level of protocol deviations will trigger a site visit.
Technology: Regulators envisage that centralized monitoring will use technology to ensure consistency, identify high-risk sites and trigger alerts. Technology allows the pooling of data, so that sponsors and CROs can initiate the right action at the right time for efficient trial management.
The future of risk-based monitoring is about adopting an end-to-end, data-driven approach that uses new technologies and processes to deliver enhanced patient safety and quality. The triumph of people, process and technology bring greater confidence in decision-making as well as increased process efficiency and effectiveness.
For more information or to register go to http://xtks.in/xto-526r
Xtalks, powered by Honeycomb Worldwide Inc., is a leading provider of educational webinars to the global Life Sciences community. Every year thousands of industry practitioners turn to Xtalks for access to quality content. Xtalks helps Life Science professionals stay current with industry developments, trends and regulations. Xtalks webinars also provide perspectives on key issues from top industry thought leaders and service providers.
To learn more about Xtalks visit http://xtalks.com/ContactUs.ashx
Contact:
Karen Lim (416) 977-6555 ext 227
clientservices(at)xtalks(dot)com