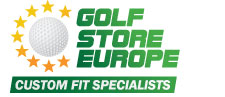 The New Mizuno MP-A Putter Series Is No Ordinary Putter.
(PRWEB UK) 1 October 2012
Having talked to the representative from GolfStoreEurope, it was intriguing to find out what was so different about the new Mizuno MP-A putter that makes it so much better than many of the other putters currently on the market. One very important thing to keep in mind is that this putter will only be available in Japan and Europe as Mizuno has no intentions of releasing it in the US. This all new putter from one of the world leaders in golf club manufacturing has been designed to turn heads as well as perform brilliantly.
The New Mizuno MP-A Putter Series Is No Ordinary Putter
While the new Mizuno MP-A putter series may look similar to several other putters that are currently available, the representative at GolfStoreEurope are keen to express that people should not be fooled by appearances. Crafted with multiple features designed to make aligning each putt far easier, including a special compact head that utilized a white edge on top of a lustrous black finish and patented marking, this new putter from legendary maker Mizuno is sure to help users sink more putts.
The MP-A series putters are forged from mild carbon steel that is then milled on the latest CNC milling machine to provide perfect alignment when you address the ball. By milling the MP-A series putters in this way Mizuno has created a face thickness that can be tuned to give users a flawless feel while the precision score lines offer superior roll characteristics. According to the representative from GolfStoreEurope you can choose between three different head styles and there is an oversized Winn Grip that can help reduce hang action throughout impact, making this one of the best new putters to come along in many years.
GolfStoreEurope is Europe's leading provider of specialist golf equipment. Based in Ireland and boasting stores up and down the country, the retailer also gives customers the opportunity to order an array of top golf accessories on the web – head over to golfstoreeurope.com and check out the ever-expanding range of products now available at the click of a button. The staff at the company emanates a clear passion for the sport and so is able to cater for both amateur and professional golfers alike.