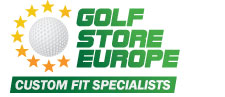 A Slightly Larger Head Has Much to Offer
(PRWEB UK) 2 October 2012
Of course any time there is news that pre-launch demand is high for a new golf club there is speculation about what is so special about it that golfers are literally falling all over themselves to get their name on the waiting list. In order to understand this demand, the decision was made to look closely at the Mizuno JPX825 fairway club and see what it had to offer. When designing this new wood, Mizuno chose to use a square set up in the clubface. The intention behind using the square set up was to help eliminate any bias that might be in the swing.
A Slightly Larger Head Has Much to Offer
The slightly larger than normal head offers much to the amateur player as it can help them to improve their game, at the same time more advanced players may find that the reduced spin and superior feel on contact will be much appreciated. The internal weighting system has been carefully designed to help users achieve a very straight and true flight path with every shot they take. No matter what your handicap is or how the ball is hit, the experts at GolfStoreEurope tell us that the pre-launch demand for the new Mizuno JPX825 fairway wood is well warranted.
GolfStoreEurope is Europe's leading provider of specialist golf equipment. Based in Ireland and boasting stores up and down the country, the retailer also gives customers the opportunity to order an array of top golf accessories on the web – head over to golfstoreeurope.com and check out the ever-expanding range of products now available at the click of a button. The staff at the company emanates a clear passion for the sport and so is able to cater for both amateur and professional golfers alike.