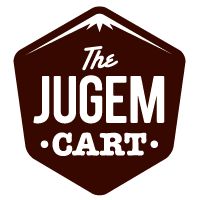 We operate the most widely used SaaS-based shopping cart solution in Japan, with over 38,000 stores run through our service
Tokyo, Japan (PRWEB) October 01, 2012
GMO Internet Group company, paperboy&co., Inc., provider of Japan's leading SaaS-based shopping cart solution announces today the official release of Jugem Cart, a shopping cart service based on its popular Japanese offering and targeting global ecommerce store owners.
Built on expertise accumulated from years of experience operating Japan's most widely used shopping cart service, Jugem Cart is an all-in-one SaaS model ecommerce platform developed for the global market. The low-cost, feature-rich service offers unlimited product uploads and smartphone capability. Original intuitive functions greatly simplify store management tasks such as uploading products and printing shipping invoices. Monthly usage fees can be paid through PayPal and at USD9.85 a month, it is one of the lowest priced services of its kind. Interested store owners can sign up for a free 30-day trial requiring only their name and email address (http://jugemcart.com/).
"We operate the most widely used SaaS-based shopping cart solution in Japan, with over 38,000 stores run through our service*. Jugem Cart is our first service release for the global market," says paperboy&co. CEO, Kentaro Sato. "I am confident that Jugem Cart will become a trusted ecommerce platform in the global marketplace, as recognized for being a secure web service with quick response time as it is in Japan. We will continue our effort to provide high quality services at extremely low prices while striving to make Jugem Cart a globally recognized Japanese Internet service."
paperboy&co. is committed to constantly improving service usability. Later this year, the company will implement real-time shipping rate calculation tools from international carriers including USPS, UPS and FedEx as well as enhancing features that allow store owners to upload and update items in batches.
Following the launch of the English-language Jugem Cart, paperboy&co. plans to release other versions of its SaaS-based shopping cart solution in the Asian market next year.
*As of August 31, 2012
About paperboy&co., Inc.
Under the slogan of "Spreading the joy of sharing information", paperboy&co., Inc. was established in 2003 as a web hosting service company. Since its foundation the company has focused on consumer-targeted Internet services, and today it comprises three business segments: Hosting which operates consumer domain registration and web hosting services, Ecommerce Support which provides ecommerce platform solutions, and Community that facilitates communication among Internet users through blogging and media portal services. paperboy&co., Inc. (JASDAQ: 3633) is headquartered in Tokyo, Japan. For more information please visit: http://www.paperboy.co.jp/en/company/
About GMO Internet Group
GMO Internet Group is a comprehensive provider of industry-leading Internet solutions including domain name registration, cloud-based and traditional hosting, ecommerce, security, and payment processing services that each hold the top share of their respective markets in Japan. Other key business areas for the Group include online securities/FX trading, Internet advertising, search engine marketing and online research. In 2011 a new Social Media & Smartphone Platform segment was established bringing together group initiatives in social apps development, daily deals and Android app distribution. GMO Internet, Inc. (TSE: 9449) is headquartered in Tokyo, Japan. For more information please visit: http:http://www.gmo.jp/en