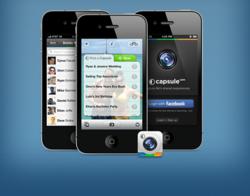 Such an App is a unique add-on to the pro services of a professional wedding photographer
Palo Alto, CA (PRWEB) October 02, 2012
As part of its ongoing push to make sure its customers are armed with the most advanced products and tools, DigiLabsPro has revealed today a few unique packages which include a Wedding Photo App enabling guests to share photos instantly taken by them throughout the wedding. The App can be used by DigiLabs customers and wedding photographers to give out to brides as a unique, and much welcomed, signing bonus ($299 value) available at http://www.digilabspro.com/photo-deals.shtml
"If you have been to a wedding lately you probably saw many of the guests snapping pictures, but how many of those pictures are actually shared with the couple and other their guests? Most of the time, those pictures are just forgotten on the individuals phone or deleted shortly after the wedding" says Bryan Passanisi from DigiLabsPro online Marketing team
"So a mobile wedding group-sharing app is a must. We feel that such an App is complimentary and a unique add-on to the pro services of a professional wedding photographer, and thus we found Capsule (tryCapsule.com) to be the most appropriate app for this need. Its user friendly, innovative, and extremely valuable to the couple and wedding guests." We have teamed up with them to offer this App, regularly sold at 299, to our customers FREE of charge as part of three very special wedding album packages
Capsule mobile App for iPhone and Android is free for the wedding guests, makes one big online community from all wedding guests by enabling them to auto upload images to one location, send and receive comments from family & friends, share on Facebook, Pinterest ,Twitter and much more
About DigiLabs Pro
Since 2001 DigiLabs Pro has been an innovator in product and technologies designed for professional photographers. With its free workflow software professional photographers can:
Upload richly customized ecommerce enabled web galleries with studios' look & feel (DigiLabs is invisible to photographers' customers)
Create & order photographic lab services including albums, prints, proof prints and photographic proof books as well as other pro products like Gallery wraps.
Create and order custom, press print products including Coffee Table Photo Books, Cards, Promotional cards, Double-Sided Proof Magazines and Calendars.